Edit: This giveaway has ended. Thank you to everyone who took the time to enter their name, and congratulations to Kathi whose name was randomly chosen to win a copy of "Outer Order, Inner Calm."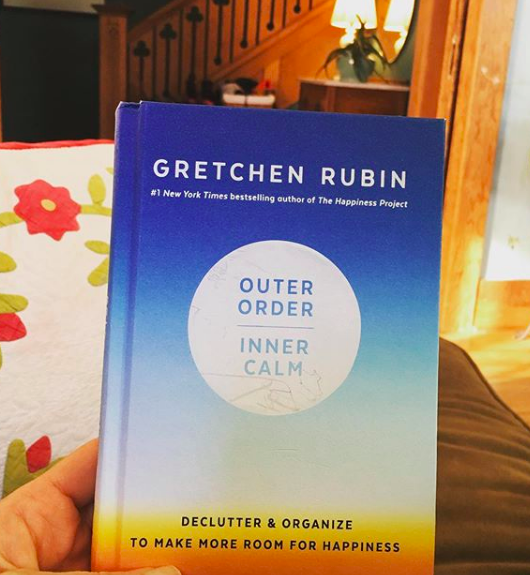 It's a happy day in the publishing world because Gretchen Rubin has written another book! This time, our favorite happiness guru has shifted her focus towards how, (for most people) outer order contributes to inner calm. 
I was lucky enough to receive an advance copy of Outer Order, Inner Calm: Declutter & Organize to Make More Room For Happiness, and am here to say that this book is a delightful gem. Filled with tips that delve deeper than "buy matching baskets," Rubin explores the big picture, in essence, the why behind an ordered home. Tips that will launch you on your own ordered journey.
And today's your lucky day, because one lucky Non-Consumer Advocate reader is going to win their own copy of "Outer Order, Inner Calm!"
How?
Just write your name in the comments section below. That's it. I'll randomly pick one winner on Thursday, March 7th at 9 P.M. PST. 
Best of luck, may your entire home be an ordered oasis of calm. Or something similar. Okay, maybe one room. Just one side of one room. The top of the kitchen table? Damn, I needed this book.
Katy Wolk-Stanley    
"Use it up, wear it out, make it do or do without."