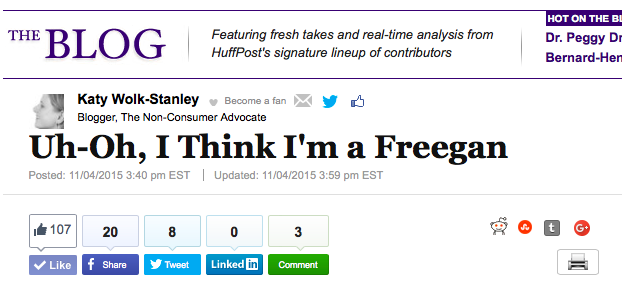 Just a quick post to direct you over to The Huffington Post today to read my Uh-Oh, I Think I'm a Freegan blog post.
Click HERE to be directed over to the article.
Any and all likes, shares and comments are greatly appreciated. Help spread the word that "There is an overabundance of stuff out there in our world, and there simply aren't enough people willing to accept anything they deem to be less than perfect."
Thank you!
Katy