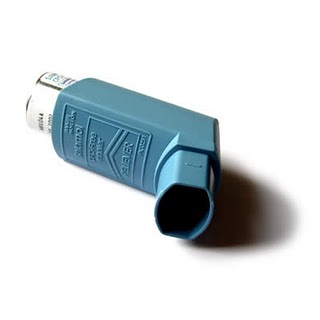 My days have been extremely busy lately. The responsibilities of parenting, daughtering, work and miscellaneous household duties have conspired to leave me with few free afternoons to practice my simple living wannabe activities. (Or is it inactivities?)
Today, which should not have been busy was instead overly full. Here's the lowdown:
I set my alarm for 6:30 so I could rouse my 15-year-old son for school. He takes public transportation to school and needs to leave by 7:15 A.M.
I made two school lunches.
He had the worst time waking up and I ended up having to drive him to school. I could have let him be late, but I have a soft spot in my heart for kids with candy hangovers.
I drove home and scraped my 12-year-old son out of bed and pointed him in the direction of the school bus, which he made on time.
I checked in on the blog and moderated comments. Perhaps I took an online Scrabble turn or two.
I showered and then drove over to my mother's rental cottage to help her haul unneeded supplies and baby furniture from the basement. (She put everything on Craigslist for free, and it was all gone within a few hours!)
Drove across town for my annual physical. I was told to fast and was super-duper not enjoying how groggy and hungry I was feeling. Seriously, a noon appointment is too late in the day when you have to fast, especially since I didn't get home until 2:15 P.M.
Voraciously inhaled a peanut butter and jelly sandwich chased by a few tiny Snickers bars. Drank a cup of tea, but caffeine ingestion this late in the day was too little to late, and I was starting to seriously drag. (I guess the 1:10 A.M. bedtime was a factor as well. 😉 )
I drove across town to pick my son up from high school, as he had forgotten his bus pass. (No longer feeling that soft spot in my heart, as it had been replaced by sheer irritation.)
I then lay down for a few minutes with my copy of "American Wasteland." I ended up crashing headlong into sleep. Sorry Jonathan, I'm loving your book, but nothing could have come between me and a nap. Not even a long lost Harry Potter book.
I drove to pick my son up from his Japanese tutoring and dropped him off at martial arts.
I came home and started rice in the rice cooker and set the table for dinner. I went next door and scooped their litter box, cleaned up some cat barf and fed the critters.
I walked to my son's martial arts class in the pouring rain and brought him home.
I heated up leftover black bean chili and curried chicken. Our microwave is a huge paperweight at the moment, so I heated the curry in the neighbor's microwave. ("Welcome back from vacation. Umm, no . . . I don't know why your house smells like Calcutta.")
I let my son play 15 minutes of video games and then sat down with him to do his math, science, Japanese and language arts homework.
Made egg salad for tomorrow's school lunches.
Wrote this blog.
I am not proud of this day, and I actually felt close to tears when I was wiping up the neighbor's cat barf. I kind of feel like the highlight of my day was getting a new inhaler, which is pretty pathetic.
But here's the thing, tomorrow is a new day. The kids will not have candy hangovers, and yes, I have agreed to help my mother again with her rental cottages, but she pays me a delicious nepotism wage which will be 100% dedicated to debt reduction. The company will be good and I do believe that a restaurant lunch is included. (Seriously, nepotism rocks!)
Are you able to live the days you want or is life getting in the way? Please share your stories in the comments section below.
Katy Wolk-Stanley
"Use it up, wear it out, make it do or do without"