April is Financial Literacy Month, which makes this photo both timely and helpful, as everyone should save up for a "rainy day fund." Of course, it should probably be much more money than what would fit in this miniscule savings bank.
"Wow, I've saved up seven bucks, I'm set now!"
Sorry, dude. Not enough.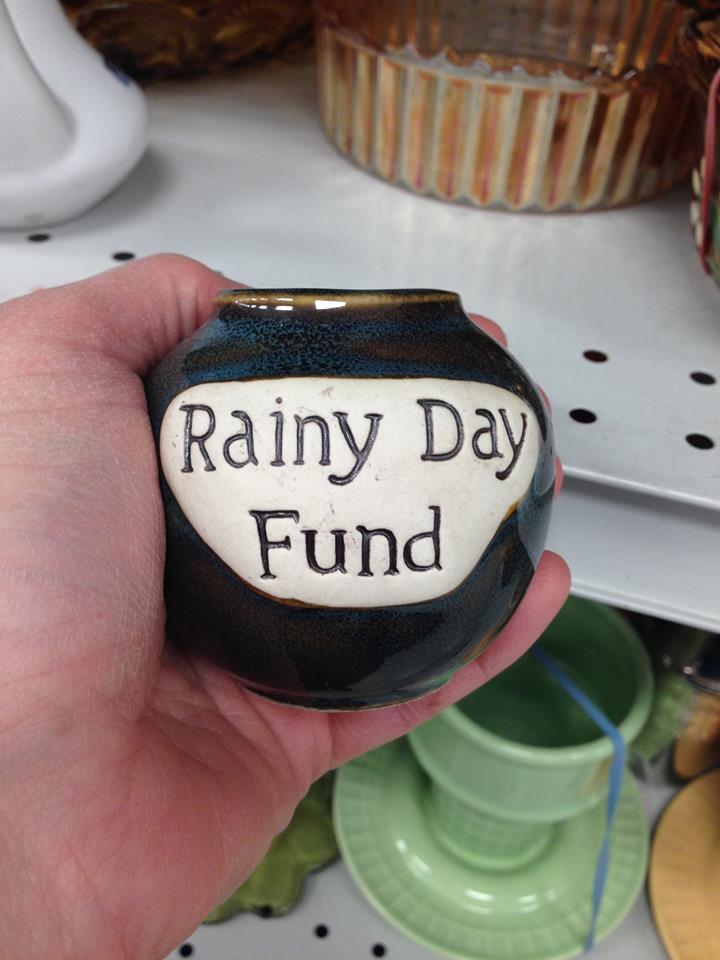 I like a good home decor object as much as any lifestyle blogger, but sometimes a pillow is guilty of giving out some frankly terrible advice:
"How to handle stress like a dog. If you can't eat it or play with it, then pee on it and walk away."
Must be from the new Martha Stewart line. Prison really changed her.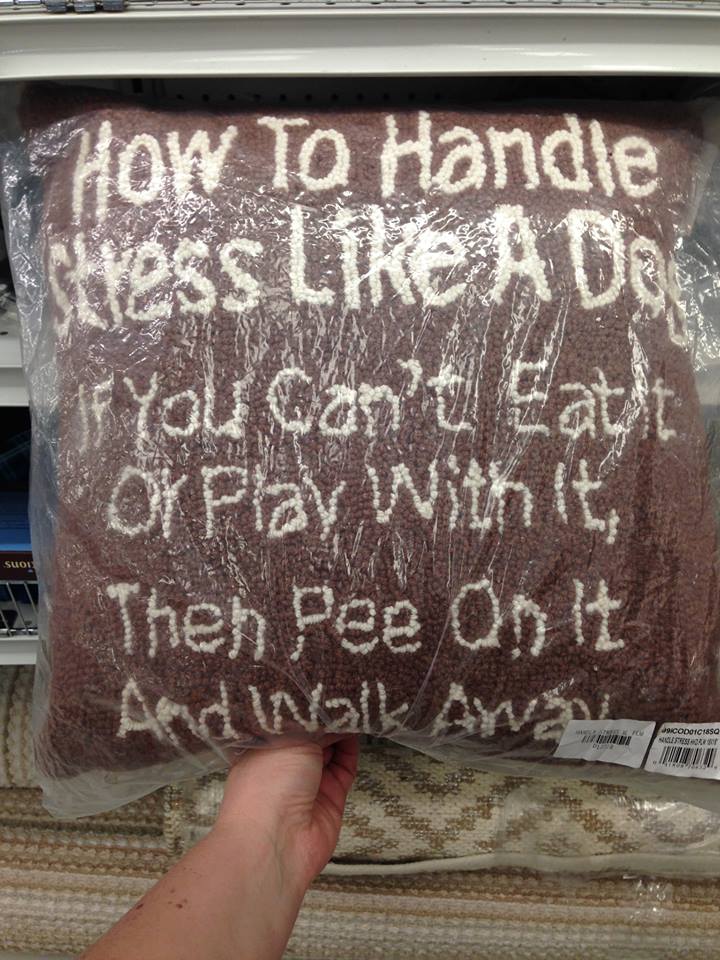 I enjoy the pursuit of financial security as much as any other dog urine pillow enthusiast, but this "I love money" mug confused me completely.
Why is the "I love money" crossed out?
Why is the mug anxious looking with blushing cheeks?
What's with the one tiny ear/handle?
How could anyone have donated this mug to Goodwill?
Life is full of financial mysteries.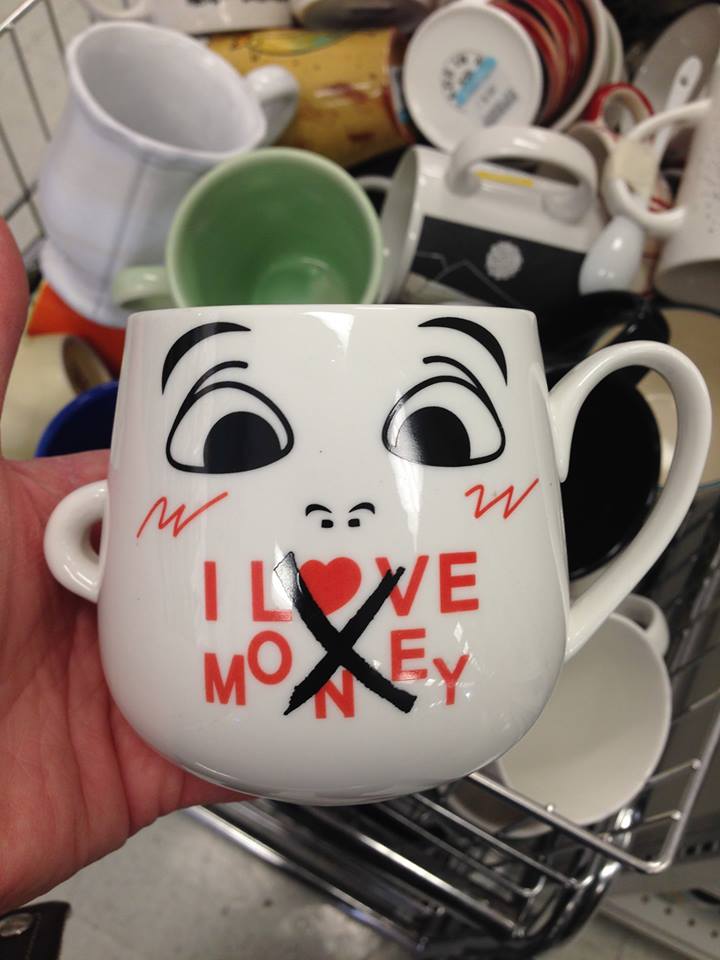 Need better advice than the above pillow? How about this bit of wisdom:
"Bitchalittle you'll feel better."
There now, don't you feel better?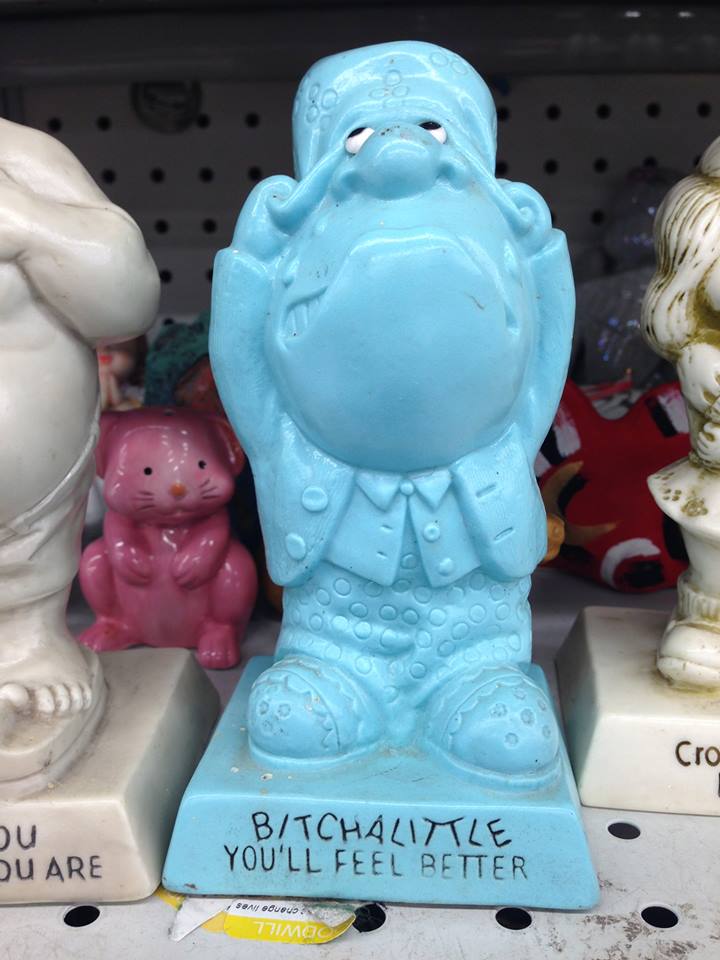 I know you're now thinking:
"Wow, Katy's blog is so inspiring and full of practical and useful information!"
You're welcome, people. You're welcome!
Katy Wolk-Stanley
"Use it up, wear it out, make it do or do without."
Click 
HERE
 to follow The Non-Consumer Advocate on 
Twitter
.
Click 
HERE
 to follow The Non-Consumer Advocate on 
Instagram.
Click 
HERE
 to join The Non-Consumer Advocate 
Facebook
 group.
Click 
HERE
 to follow The Non-Consumer Advocate on 
Pinterest.