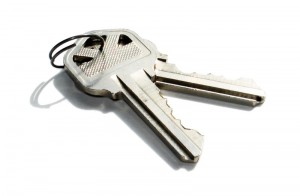 The times when I get most stressed out are when the tiny detailed tasks of daily life inflate themselves to gargantuan proportion and sweep me off my feet. I'm never going to be a perfectly organized person, but I can try and stay on top of things. And mostly, I do a decent job. The house may not be clean if your standards run towards Martha Stewart, but the laundry gets done, meals get prepared, the dishes get washed and the adult rooms are generally pretty tidy-ish.
But sometimes I whip myself into a frenzy of accomplishment that threatens the type-A's and gives me an empowering sense of taking care of bidness.
Take this Tuesday as an example.
I started the day with a bang, with kids off to school, a blog post efficiently written and neat and tidy to-do list to rival all to-do lists.
Pack up The Story of Stuff book to mail to the giveaway winner? Check.
Call new insurance information to the kids' dentist? Check.
Two loads of laundry washed and hung to dry? Check.
Litter boxes scooped? Check.
Okay, I won't torture you any further here. I'm sure you get the drift.
I had agreed to clean one of my mother's rental cottages while the kids were at school, so I grabbed my book to mail, (my mom's post office never has a line) the audio book I'm currently listening to, library books to return and drove across town with special latex-free cleaning gloves even stashed in my purse.
I was drunk with power only a well organized woman can know. I am organized, here me roar!
But you know what I didn't remember to bring? The keys to my mother's rental house. So sure, I had gloves, audio entertainment and batched errands to run, but I had no access into the actual house I had agreed to clean!
So did I bang my head against the steering wheel and wail? No. I laughed really hard, all by myself in my car. So much so, that a guy started staring at me.
Because control is an illusion. Sure, I can take care of this detail and that errand, but it's never enough.
I did figure out that my step-father was still at home, so I was able to drive the couple blocks over and grab a set of keys. Which turned out to be unnecessary as the previous tenants had chosen to leave the house completely unlocked when they left.
Which also made me laugh.
Does lack of control drive you up the wall, or are you one of those people that have every detail taken care of at all time? Please share your thoughts in the comments section below.
Katy Wolk-Stanley
"Use it up, wear it out, make it do or do without"