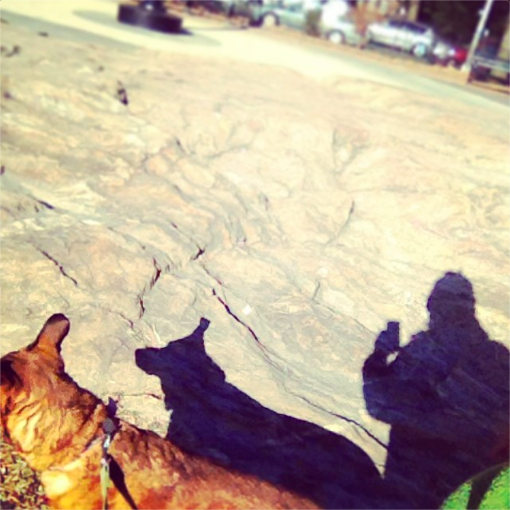 Today I am . . . 
Staying at my sister's apartment in Manhattan.
Walking my sister's dog.
Visiting with my sister's in-laws who just filled her fridge with homemade chicken soup and various goodies. (Yum!)
Going on a Sweatshop Workers tour at the Tenement Museum, which also includes an extra discussion period.
Meeting up with an old college chum, as he gets free Museum of Modern Art Tickets, meeting up with old friends and arranging other various meet ups.
Completely happy with the Bolt Bus trip we took yesterday from Washington D.C. to New York City. My husband was extremely skeptical with this choice, but he ended up being pleasantly surprised with the experience.
Wishing it wasn't so freaking cold.
Now your turn. What are you doing today.
Katy Wolk-Stanley