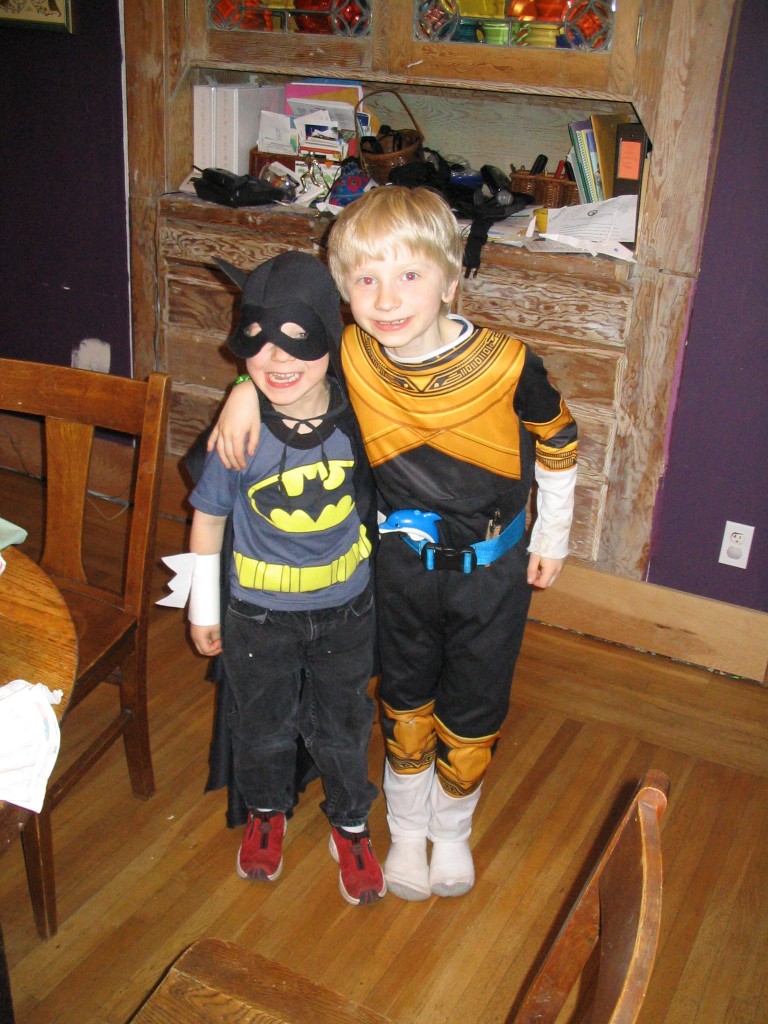 One of the great things about The Non-Consumer Advocate is how readers are able to find answers to life's problems both great and small. This is especially true over at The Facebook Group. 
Just this morning, Renee posed this question:
Looking for frugal ideas for my son's 4th Birthday party:
He has decided he wants a "costume party to celebrate Halloween and my Birthday!" Which is in the end of May. Silly kiddo.

So we're thinking we'll drop the Halloween part and make it a dress up party. Collect a bunch of friend's dress up stuff ahead of time and then have a big selection for the kids when they get here (although he really just wants to wear one costume from his favorite video game, Costume Quest, which inspired this whole thing.)

I'd like to avoid the $100-$200 rental fee for a place, but we're not sure our house is big enough/set up well for lots of kids playing. Weather is too unpredictable here (Seattle area) to plan for it it be outside. Any ideas of where to have it?

And other than the kids wearing different costumes, what kind of activities can you think of?
Within a few minutes, answers starting popping up. But since we all face the challenges of entertaining, I thought I would share her question on the blog.
Here are my suggestions, (and by the way I love the idea of a costume party!)
Rethink that your house is too small. You may have to clear the living room of furniture, but that's better than the expense and bother of renting out a space.
Do party favors of fabric tails for the kids. (Stuff thin tubes of animal print fabric, with a length of unstuffed fabric to tuck into the backs of pants.) Great play value!
Now you, what are your suggestions for Renee? please share your ideas in the comments section below.
And before you get all creative with your  birthday party suggestions, I want you to reflect on the vintage photo of my now 14 and 17-year-old sons. Yes, they are superheroes, but my older son has a squirting dolphin tucked into his belt, because it was the closest thing we had to a toy gun.  And my younger son created some kind of wrist cuffs from paper and tape. And yes, my house was messy.
They melt my heart.
Katy Wolk-Stanley