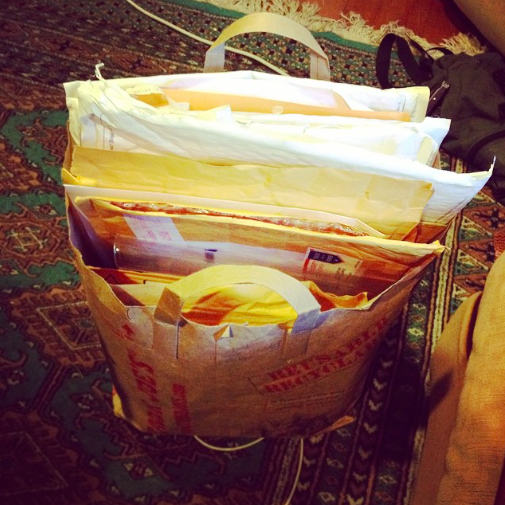 However much I work on decluttering, there's always more. So I had not a moment of surprise when I opened up the drawer I keep my shipping supplies in, and was met with a cornucopia of used padded envelopes. You see, I'm a good little non-consumer, and always re-use whenever possible. Unfortunately, I think that I send out one envelope for every five that I receive, so things were getting out of control.
But since my name and address was on every envelope, I couldn't just rehome them without addressing (or un-addresssing) this issue.
Out came the Sharpie.
It took awhile to scribble over our personal info, but it was a perfect watching TV activity. I probably should have opened window to diffuse the toxic Sharpie stank, but I guess I wasn't using those brain cells anyway.
In the end, the envelopes tightly filled a paper grocery bag. I wrote "Free" on the outside of the bag, set it on the curb and it was gone within an hour!
And look how organized my shipping supplies are now!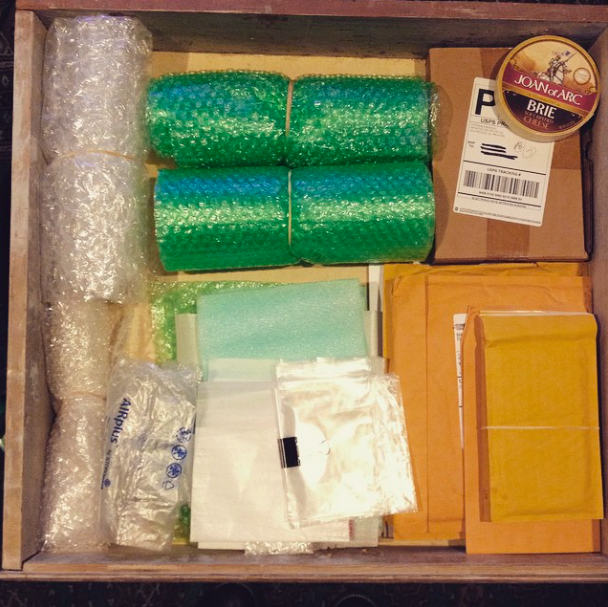 Decluttering while keeping a focus on zero waste, it's entirely possible!
Katy Wolk-Stanley
"Use it up, wear it out, make it do or do without."