I have a shocking confession to make, which is this:
I love having fun with decor, but I hate spending money on decor.
Yup, real shocker!
My 1914 house went through a 1940's kitchen remodel, which included these built-in spice shelves. And although I labeled my spice jars at some point, those labels had become faded and crappy looking.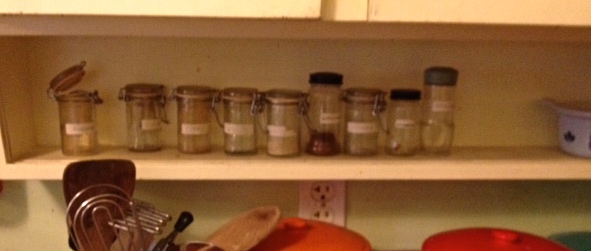 Impressive, no?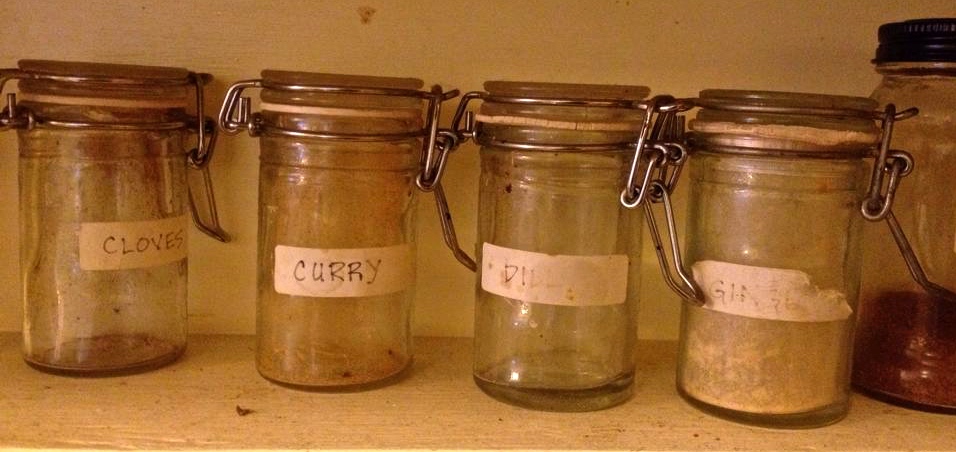 But then I somehow remembered that my cousin's wife had attractively labeled spices, and sent her an e-mail to ask what the brand was. (Yes, I am exciting, so colossally exciting!) Although her spice labels were Martha Stewart, she'd just picked up some similar ones at Target and offered to mail a pack to me. (My cousin married a very nice woman!) And since I still had a fine tip white pen leftover from when I made that painted argyle table for my son, it was just a matter of attempting some decent handwriting.
Better, yes?

Even though I'd gone until the second week of March before buying anything other than food this year, I finally broke down and make a purchase. I love the look of vintage needlepoint and embroidered pillows for my midcentury couch, so I was utterly unable to resist this adorable handmade froggy pillow. Do you not see the dragonfly border?! And since I'd recently been gifted $50 in Goodwill gift cards, the $4.99 price tag fit nicely into my spend-nothing budget.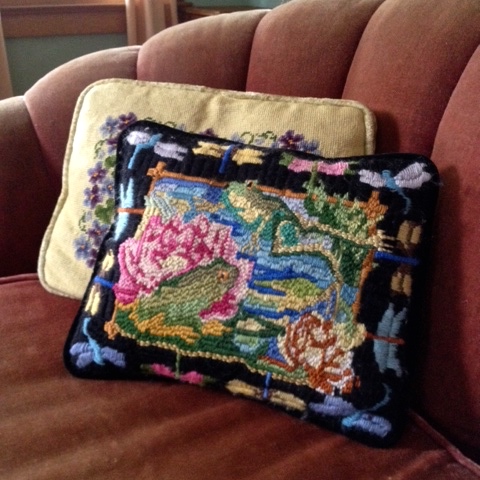 So perfect with my blue floral Goodwill pillow and my mother's 1972 patchwork needlepoint pillow that I snuck out of her house.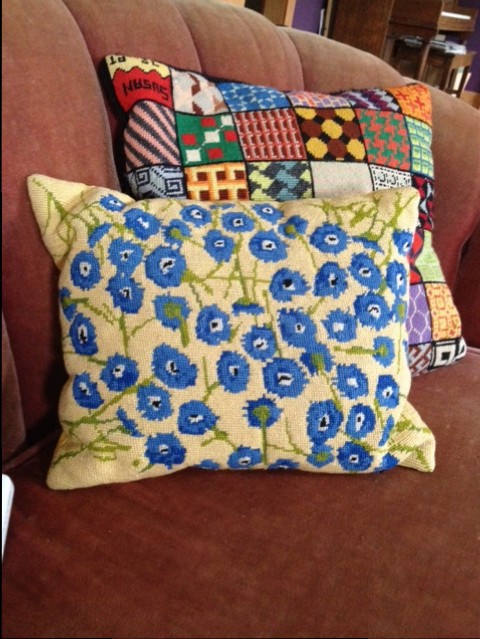 Isn't it groovy? I used to love choosing which square was my favorite when I was a kid.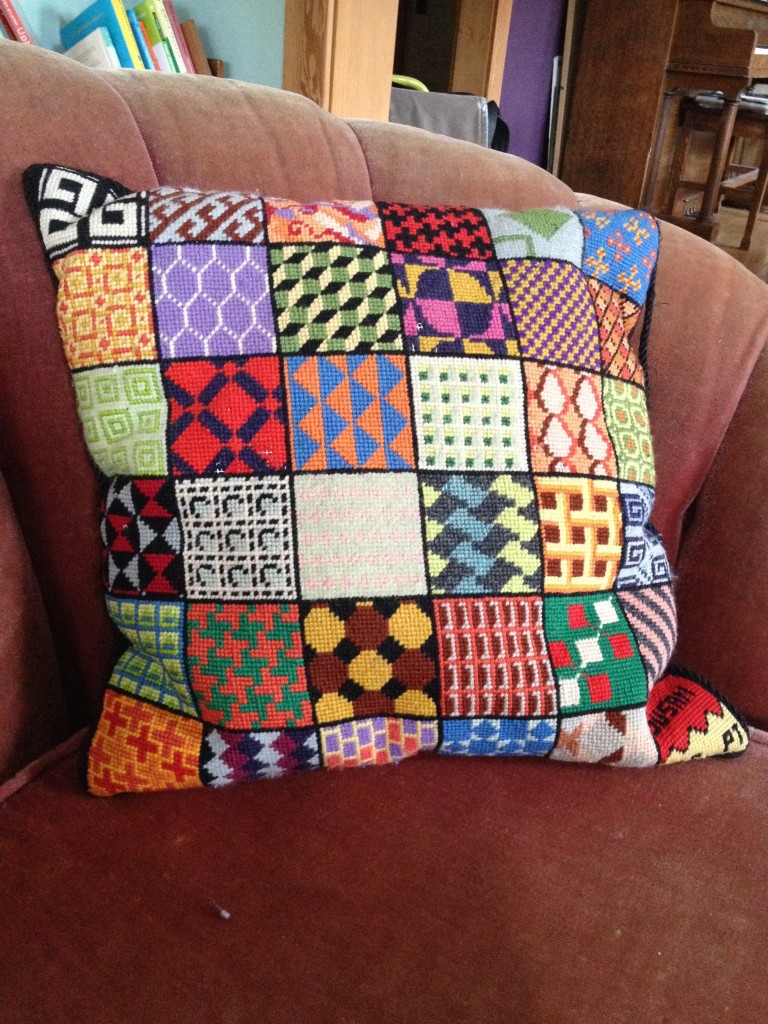 Having fun with decor without spending more than a few dollars here and there. That and straight up thievery.
Such a shocking confession!
Katy Wolk-Stanley
"Use it up, wear it out, make it do or do without."