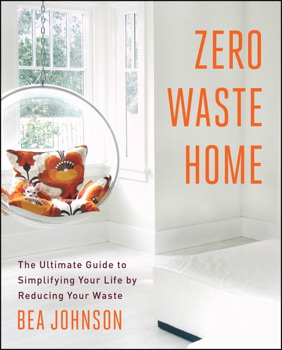 It's Day One of Zero Waste Week, and I've already messed up. How? Well . . . I planned out the kids' school lunches to be baguettes with bulk purchased gourmet cheese, (Maybe Brie?) homemade cookies and cut up oranges. My first thought was to buy the baguettes and cheese at Pastaworks, but then I decided to bake the baguettes myself in the name of savings. (Making French bread is insanely easy and cheap!) "No worries," thought I, "I'll just bring my own container to New Season's, (closer to the house) and have them cut off some cheese for me!"
But reality is a hard hearted mistress, an overly packaged mistress.
Because my New Season's may look like they have a cheese counter, where you can choose the amount you want, but it's actually all pre-packaged! And by the time I realized this, it was already Sunday evening, and Pastaworks was closed, closed, closed.
Crap.
So the kids' school lunches ended up containing deli meat from Costco, pre-sliced havarti cheese also from Costco, mustard and lettuce. Yes, the lettuce was Zero Waste with the exception of the twist tie thingy, and the mustard was in a reusable glass jar, (I want to explore making my own mustard) but there's no escaping the plastic packaging from the meat and cheese.
Crap.
But that's okay though, as the point of this Zero Waste Week is to challenge myself, and to explore solutions to everyday waste-ful practices. And no lessons can be learned without figuring out where the difficulties lie.
The kids lunches were packed in reusable soft side lunch boxes, (one of which I pulled from a garage sale free box at least ten years ago!) The homemade cookies were in fabric pouches, the oranges were in thick Ziploc bags, which I endlessly rewash, as were the sandwiches. Their napkins are always bandanas, which came to us by way of an unlabeled soccer bag from some long forgotten coach. (My husband was the equipment manager for a non-profit soccer league.)
On a positive note, I changed up the normal morning ritual of tea brewed from Red Rose tea bags and milk from a plastic jug. This morning instead featured loose leaf tea with milk from a returnable glass jug. And since I had received the loose tea as a gift awhile back, this Zero Waste change was a welcome respite from the everything-is-costing-more theme to the week. (Except the milk, which set me back almost $9 per gallon!)
I did have a epiphany last night, which is that this week should be renamed the Delicious Gourmet Challenge, as all the cooking from scratch and high end food purchases are far from any kind of sacrifice.
Dinner tonight will be burritos using bulk purchased pinto beans, as well as homemade tortillas. A salad will accompany the meal, and I'll use up the last of some Trader Joe's gorgonzola cheese. I'll replace the cheese at Pastaworks, and I'll pick up some damned brie while I'm at it! Needless to say, we'll use our cloth napkins, real dishes and silver wear.
Tomorrow I'll explore the non-food related waste in our home, most of which I've winnowed down through the years.
And because it keeps coming up in the comments, I'm going to address the toilet paper issue. My family has used, currently uses and will always use toilet paper. However, we do choose 100% recycled content toilet paper from Trader Joe's, (because a commitment to recycling is to both send it out, and then later buy it back.) Sadly, it comes packed in plastic, so it's not a perfect solution. I know that Bea Johnson of Zero Waste Home buys paper wrapped toilet paper for her family, so I'll ask her if it's recycled.
How are you doing? Did you take a critical eye to your Monday? Please share your thoughts in the comments section below.
Katy Wolk-Stanley