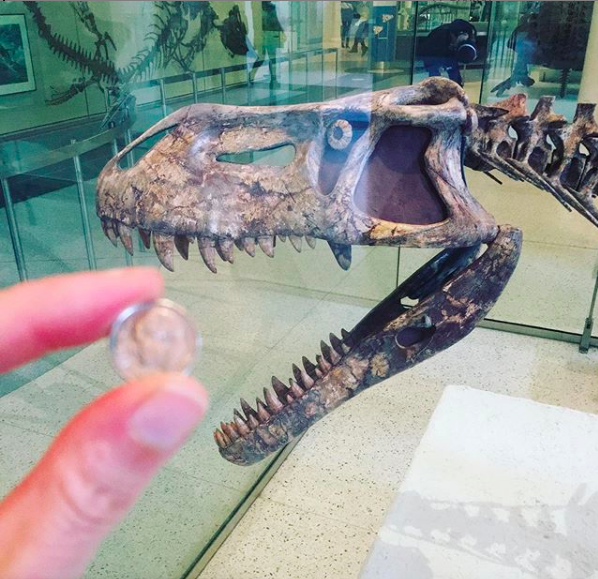 I'm in New York for a couple of weeks to visit with my sister. Amazingly I was able to score a round trip ticket for just $186 as I had a $50 voucher leftover from helping with a passenger's on a previous flight. I flew into Newark and then took New Jersey Railroad into Penn Station for a mere $13, which was extremely straightforward. From there I met up with my sister, and together took the subway to her apartment in The Bronx. Navigating an unfamiliar public transportation system can seem intimidating, but is usually easier than you think. New York City's transit system has great signage to direct even the most befuddled tourist.

I'm starting to arrange lunch and coffee dates with NYC based friends, which will be fun. I have writing projects to attend to, (as well as supporting my sister) but that doesn't mean I can't sneak in some mild fun and shenanigans.

Want information on visiting New York City on a budget? Click HERE to read how I'm enjoy the city without breaking the bank.

One thing I'm doing while in New York is helping my sister winnow down her belongings. However, unlike Portland, with its multiple easily accessible Goodwill donation stops, (that take everything from furniture to toys, books to electronics) things are not so easy here. We filled up the back of her station wagon and drove north of the city to her trusty New Rochelle Goodwill only to learn that they no longer accept books, which was easily 3/4 of her donations! (Due to living in The Bronx, it's often easier to go north of city rather than into mayhem of New York City.) No worries though, as we knew that the Mamaroneck library features a used book store. Until we learned that they only accept a single box of books per day. Even the Little Free Library was so crammed with books as to be a no go.

This story does not have a nice tidy end, as the back of my sister's car continues to be filled with books. I guess we'll just head back to the Mamaroneck library tomorrow. And the next day. And probably the day after that as well.

Whattaya think? After effects of the current KonMari fever sweeping the nation?

I met up for lunch with my friend Greta today, but instead of heading out to a restaurant, we dined at the Rockefeller University cafeteria where she works. Not only was the price reasonable, but there was no tip to include, which saved us both a couple of bucks.

After all, what am I a Rockefeller? <—- I am unable to resist a bad good pun!

New York is brisk and windy, and it's a challenge to stay warm while out and about. However, downloading the Pret A Manger app onto my phone rewarded me with a free coffee drink of my choice. Warm in my hands, warm in my belly. Plus it's free? The cold weather trifecta!

I found one nickel and two pennies while running errands with my sister this evening, we stopped into Goodwill and I didn't buy anything, I sold a vintage Hamm's Beer knit scarf on eBay, my sister gave me a free pass to The American Museum of Natural History and then I found a dime on the ground.

I didn't buy a Lear Jet or a vulgar gold-plated apartment in the sky.
Now your turn. What frugal things have you been up to?
Katy Wolk-Stanley    
"Use it up, wear it out, make it do or do without."