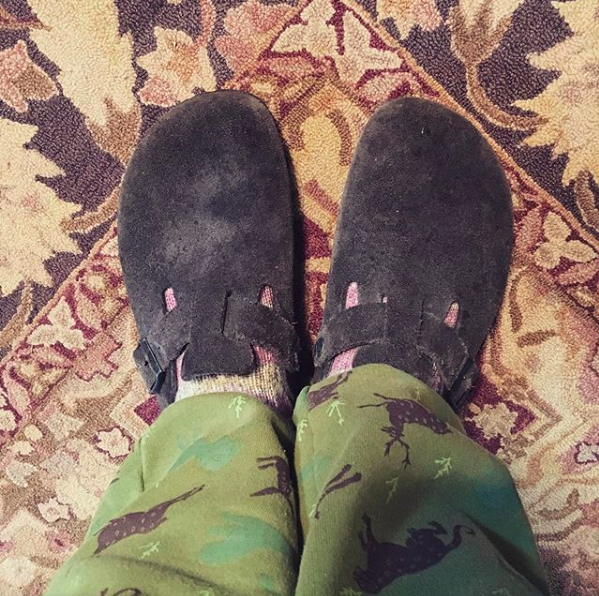 My sister splurged on an unlimited ride NYC Metrocard, and although I'd already bought my own $20 card, she's letting me swipe hers for the day. (I'm meeting up with a friend in the city while my sister slogs through her grad school work.) This saved me $2.75 each direction, plus any other travel that I happened to do within the city limits.

My niece and I drove back up to the Mamaroneck library yesterday to donate yet another load of books. Their policy is for one box/bag per day, but since my sister is desperately trying to declutter her apartment, her "one bag" was one of those enormous Ikea blue monstrosities. I was fully willing to abide by their rules, but they sighed and graciously accepted the entire lot. We also dropped a couple bins of stuff at her local church thrift shop, and will likely donate a huge bag of yarn later this evening. Slowly but surely, we're transforming her Boxhenge in The Bronx cluttered apartment into a calm and welcoming space.

Decluttering is a time consuming and emotionally exhausting task in the best of circumstances. Add in an intensive graduate school program and it's a freaking Olympic event.

I found two one dollar bills on the floor of a bodega, and since no one in the store claimed it as their own, I'll be adding it to my found Found Change Challenge for 2019. I've also been picking up random pennies, nickels and dimes throughout my stay.

My sister is in full get rid of it mode, which means I can shop for free from her unwanted items. I'm normally loathe to take on others' excess, but was happy to accept a free pair of Birkenstocks that had always been too big for her. And since they'd never fit right, they're in like-new condition. The only downside is these they're the exact style that my father wears 10-1/2 months out of the year. I guess I'm transforming into an aging hippie professor dude after all.

I didn't buy a Lear Jet or a vulgar gold-plated apartment in the sky.
Now your turn. What frugal things have you been up to?
Katy Wolk-Stanley    
"Use it up, wear it out, make it do or do without."