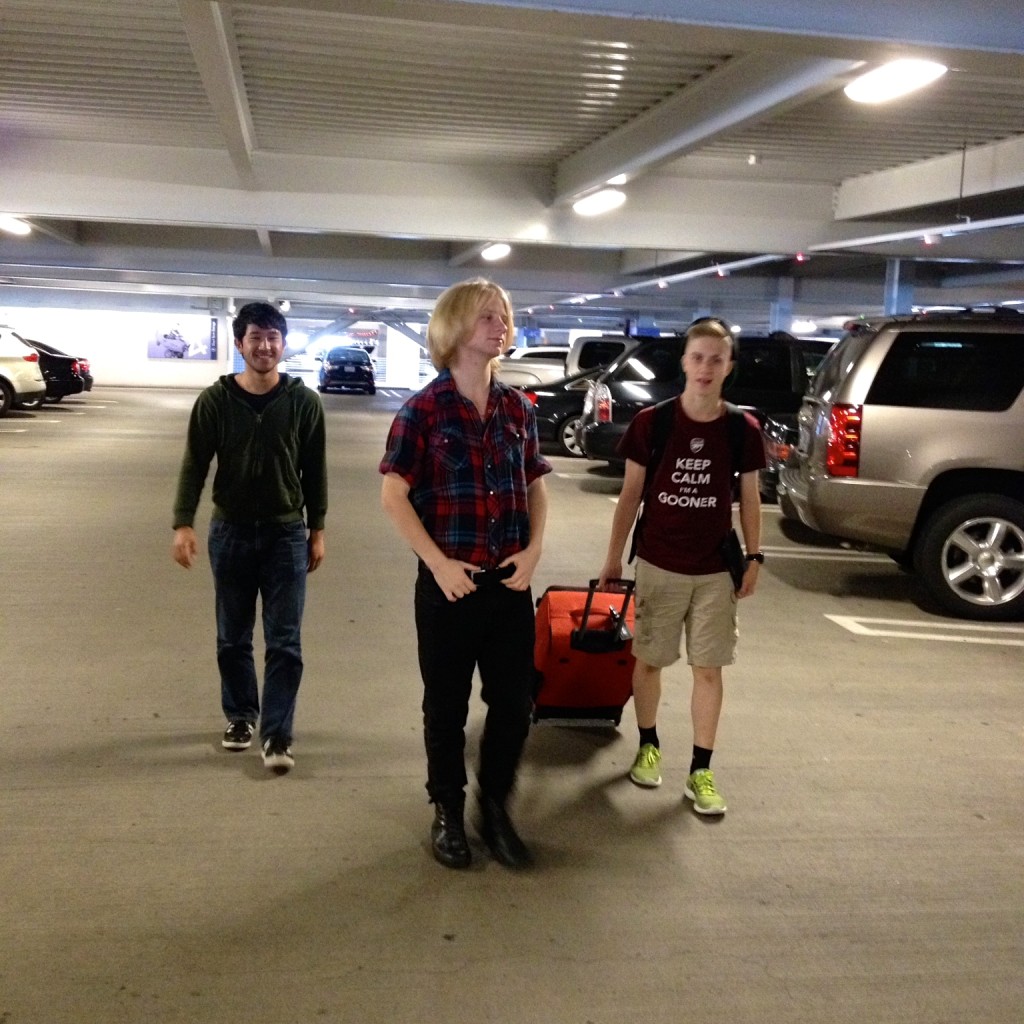 We're currently hosting a Japanese exchange college student who stayed with us in 2011. He's been studying in Portland all year, and needed place to stay for a few weeks after school ended. Although traveling to another country is prohibitively expensive for the entire family right now, hosting costs next to nothing. Not only do we learn new things about the Japanese culture every time we host, but it's also a teeny bit like traveling without leaving home.
We spent yesterday driving to and from Mt. Hood. And although we could have stayed at my father's cabin for free, I wanted to just keep it simple. I made sure to serve a filling brunch before we left the house, and stopped at Subway for footlong sandwiches late in the afternoon. We walked along the Zig Zag river, hiked up to Mirror Lake and drove all the way up to Timberline Lodge. Yes, we used gasoline, but I made sure to fill up at the cheap Safeway station on the way home, which was priced at 30¢-per-gallon less than in Portland. I could have splurged on a restaurant dinner, but that would have added at least $60 to our day.
My 16-year-old son, who is on day three of his monthlong exchange to Japan had some very specific items he needed to buy for his trip. This included two pairs of black slacks and two short sleeve white dress shirts. (School uniform.) I ended up having to buy the shirts new, but it was only after looking for weeks in area thrift shops. However, I got two new looking pairs of slacks, as well as a black belt, plus his already thrifted standard wardrobe. He used the thrifted large roll aboard suitcase from my older son's trip.
 My husband was bringing five people to a recent Portland Timbers game, (using tickets he got for free.) and I was concerned that the price of feeding everyone at the stadium would kill the whole "got all these tickets for free" vibe. I was able to quickly cook up a batch of red lentil soup and cheddar biscuits that satisfied everyone and kept the budget under control.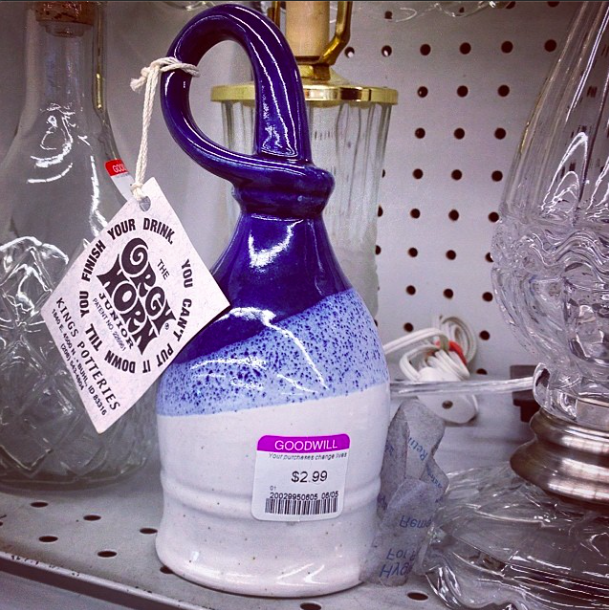 Now your turn. What frugal things have you been up to?
Katy Wolk-Stanley