Five things that make me happy:
1) This photo of my son and his Japanese host family: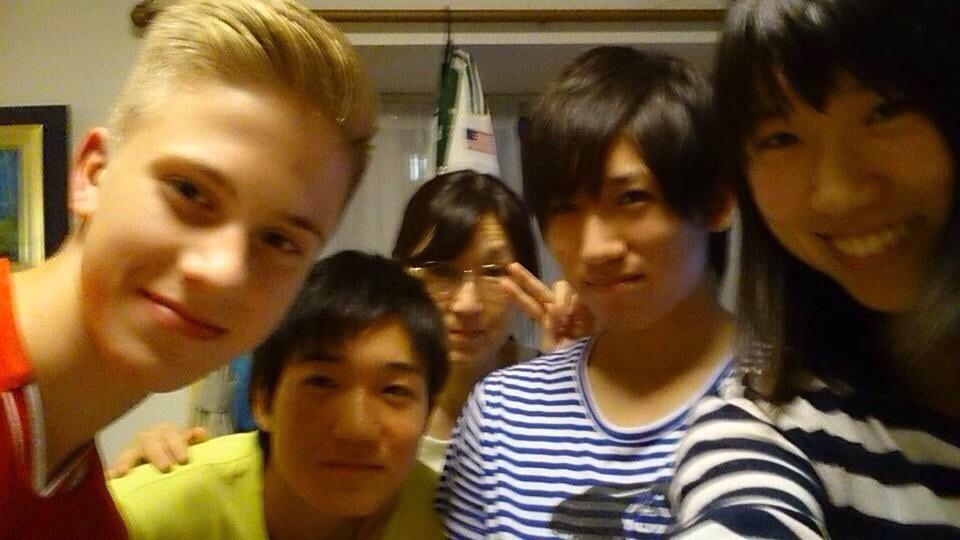 2) Netflix options such as Tiny: A Story About Living Small, Joss Whedon's Much Ado About Nothing, and Orange is The New Black.  Especially Orange is The New Black, and especially the scene in Vee's apartment where she serves salad from one of my favorite $1.99 Goodwill bowls: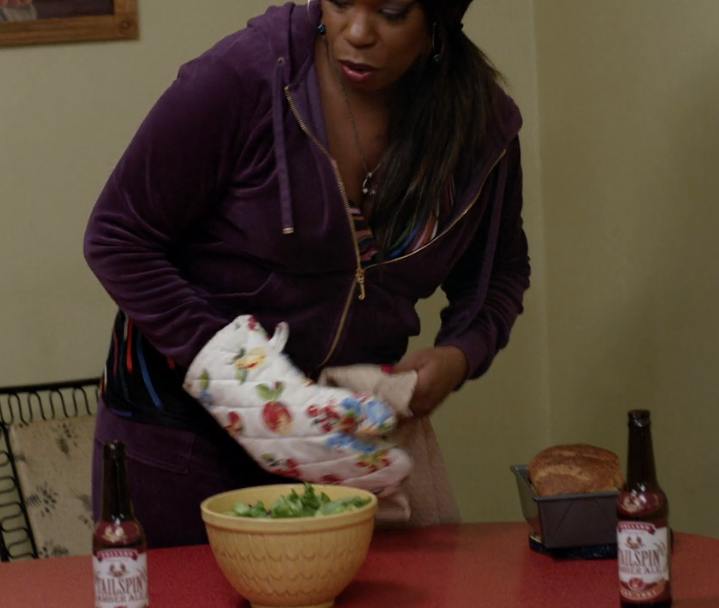 3) The rainbows that scatter along the floor of my childhood home from the leaded glass windows: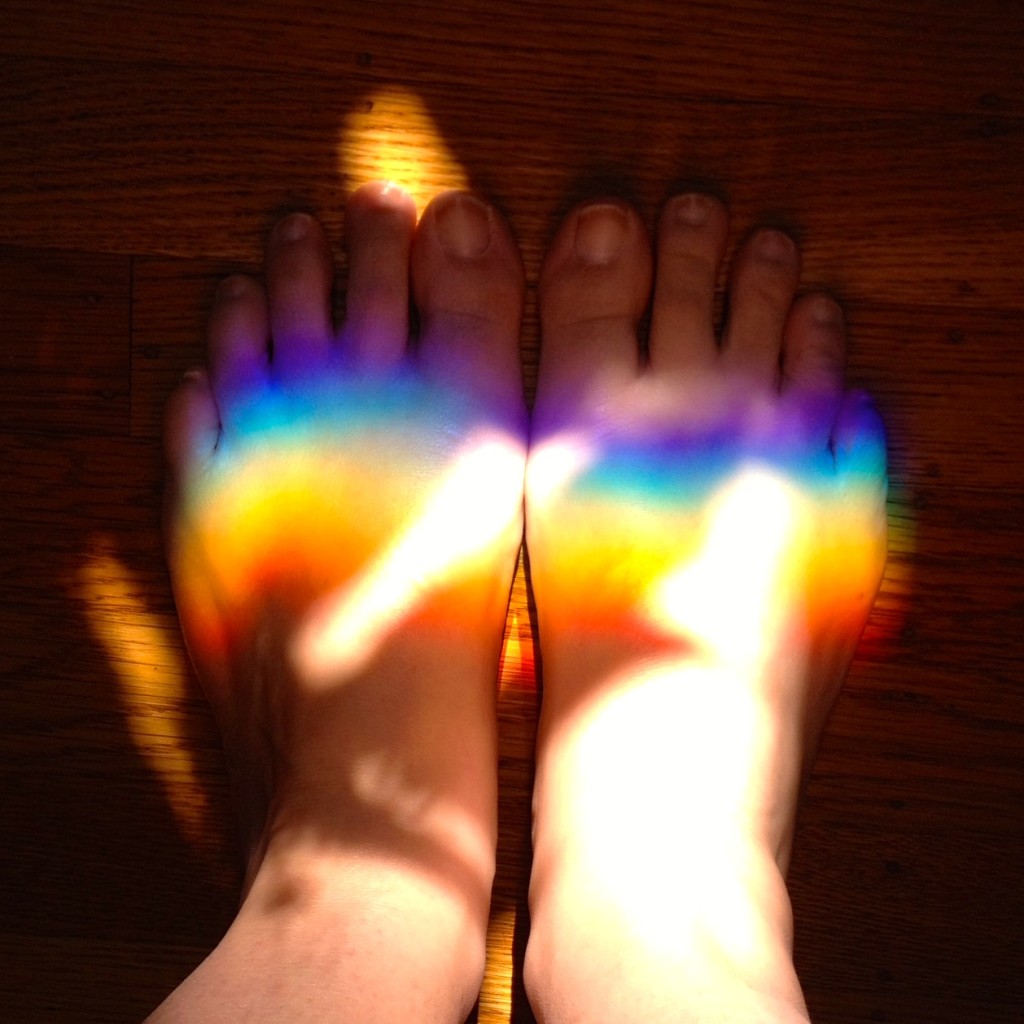 4) Finding new and creative solutions for avoiding food waste, such as making crostini from leftover french bread from my makeshift croque monsieur dinner: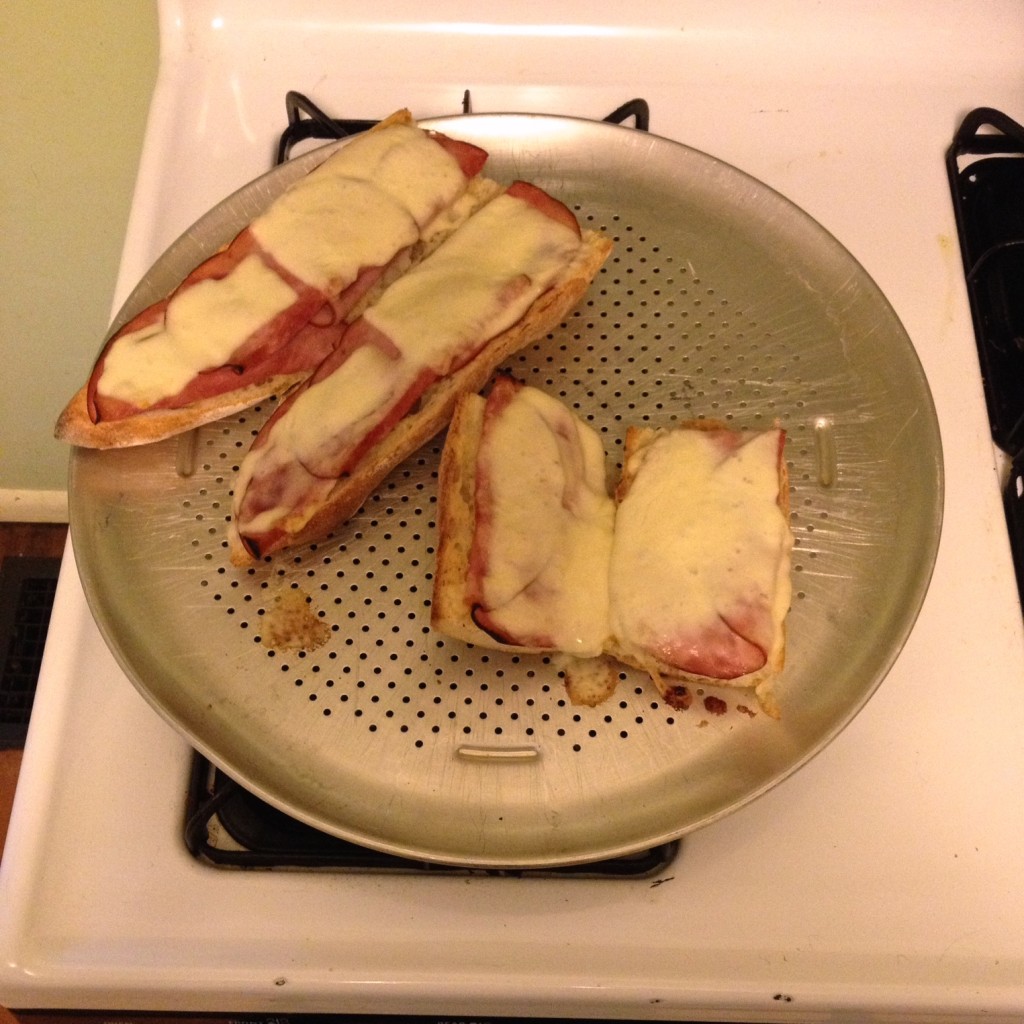 Just brush olive oil over french bread slices, add a bit of salt, bake a bit and voilà you've got crostini! Perfect to pair with the Grocery Outlet brie I picked up earlier. And since french bread on day two is harder than a moon rock, it preemptively avoids that fate.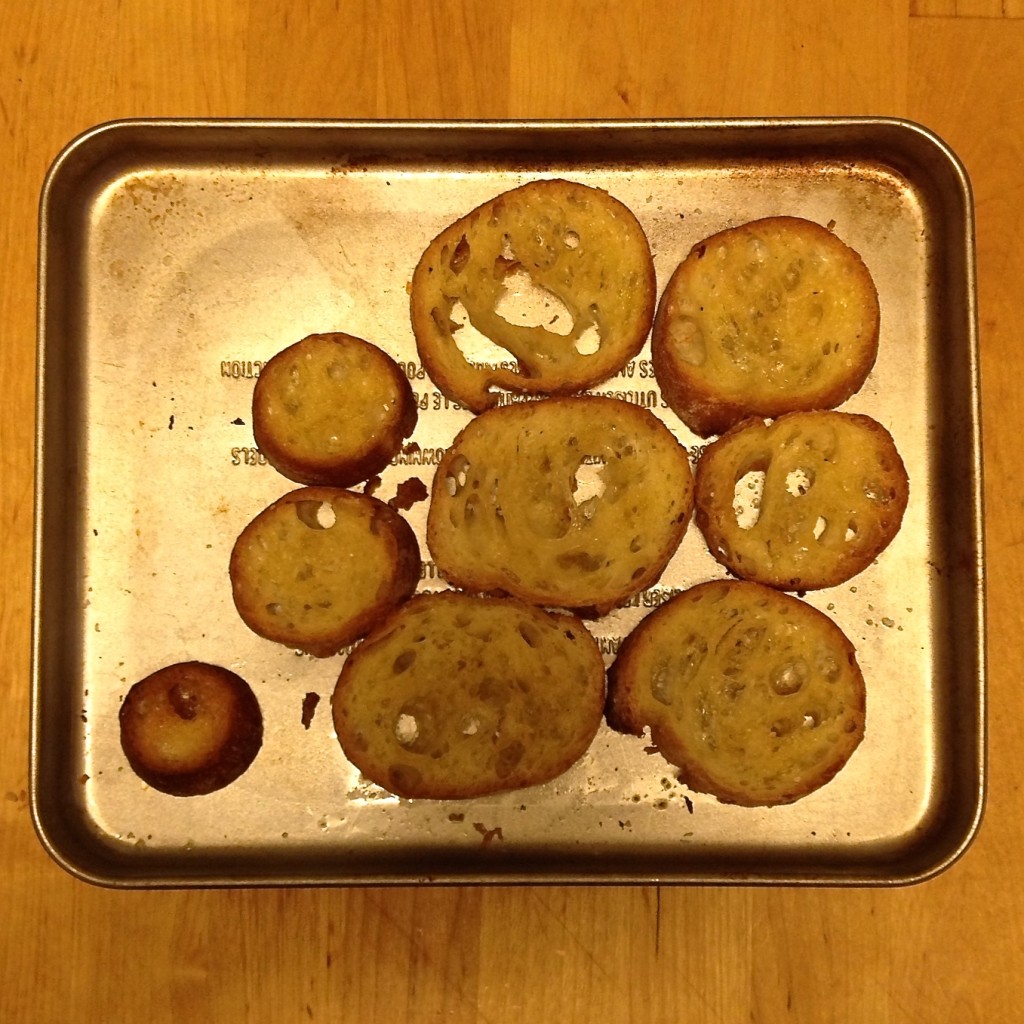 5) Fresh berry season in Oregon. Raspberries, strawberries, blueberries!
One thing that's pissing me off:
1) My 46-year-old female metabolism. I eat very healthfully, yet you'd think I eat nothing but McDonald's. If I ate the way I do now when I was in my twenties I would have been skinny, skinny, skinny. Blarghhh!
Now your turn. What's making you happen and conversely what's pissing you off? 
Katy Wolk-Stanley