Although my front porch has always looked good from the front of the house, until recently it hid a a dirty little secret. The unseen left side was a dumping ground for gardening supplies, sports equipment and Stuff that other people needed to pick up.
It looked like crap.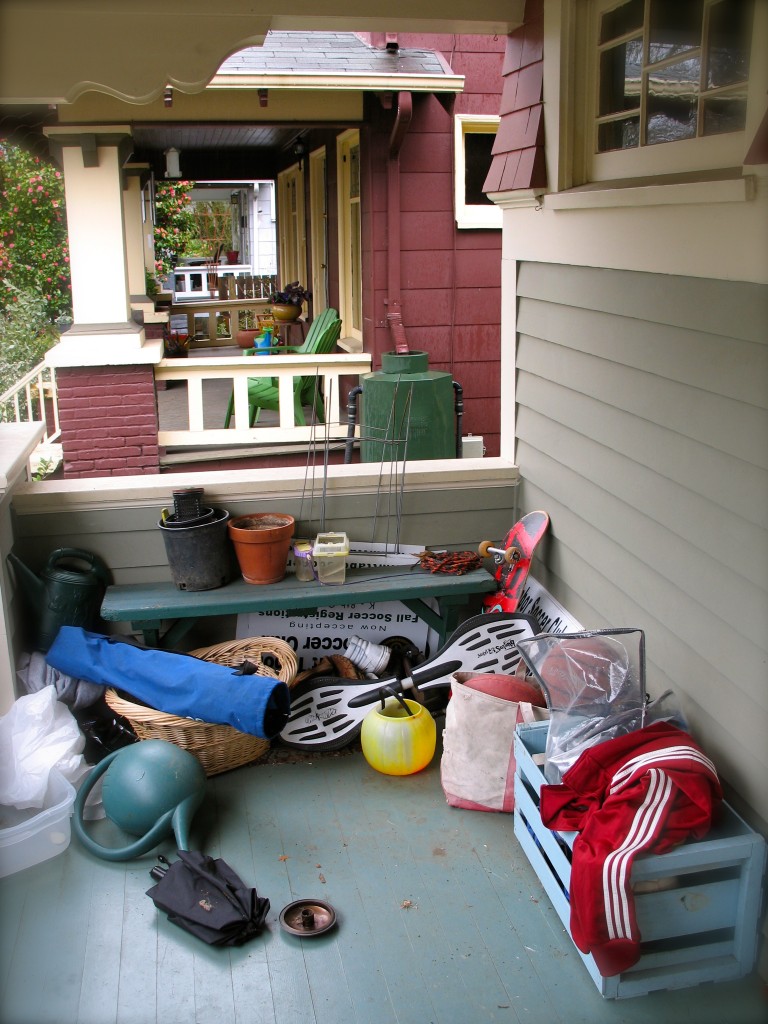 But I recently came across an outdoor loveseat and chair for $25 and $20 at Goodwill. I bought the loveseat, but left the chair behind as I felt it was overpriced. But I changed my mind and went back the next day and scooped it up for a discounted $15.
Not crazy cheap, but also much less than buying new.
It was makeover time.
But first I had to clear the crap that was defining this space. The red jacket went to Goodwill, (I had asked the owner to pick it up last November, and have reminded him twice since then) skateboards went into the garage, plastic flowerpots got recycled and that red and white tote went to the curb and disappeared within a few hours.
With the porch thus decluttered, it was time to set up the new furniture. I styled the space using a few plants from another area, added some free pillows, neatly stashed the sports equipment underneath the furniture and even added a thrift store painting.
See, better: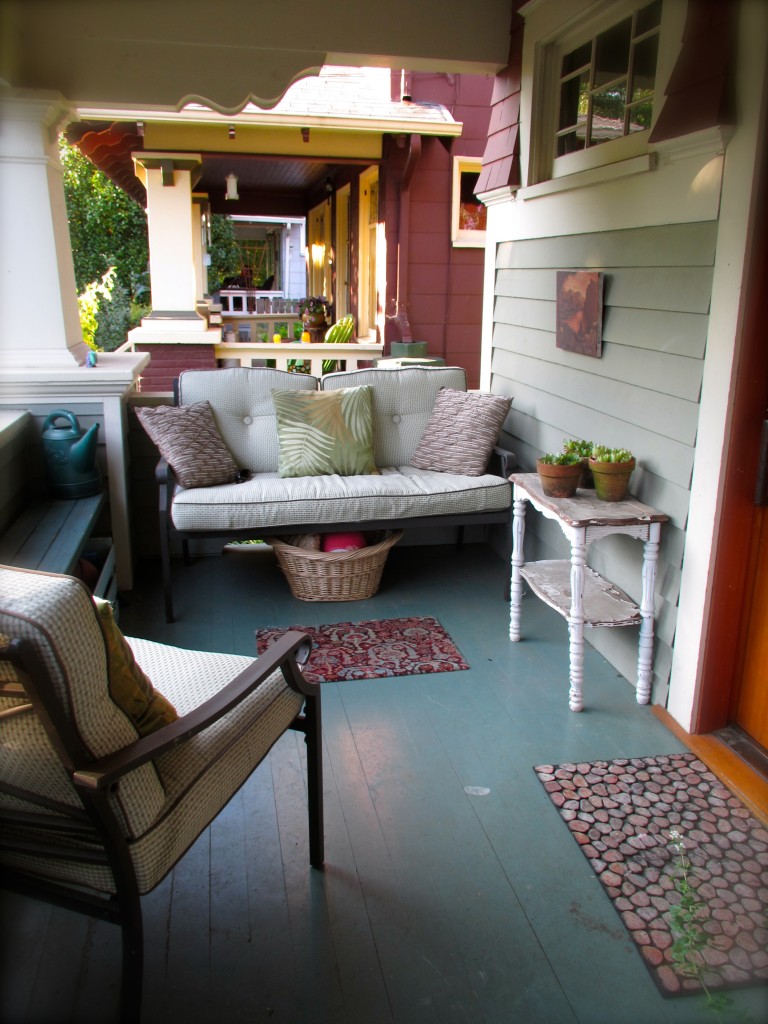 Here's a view from the side, where you can see how cute the plants look on my crap-ass shabby chic table, underneath the thrifted landscape.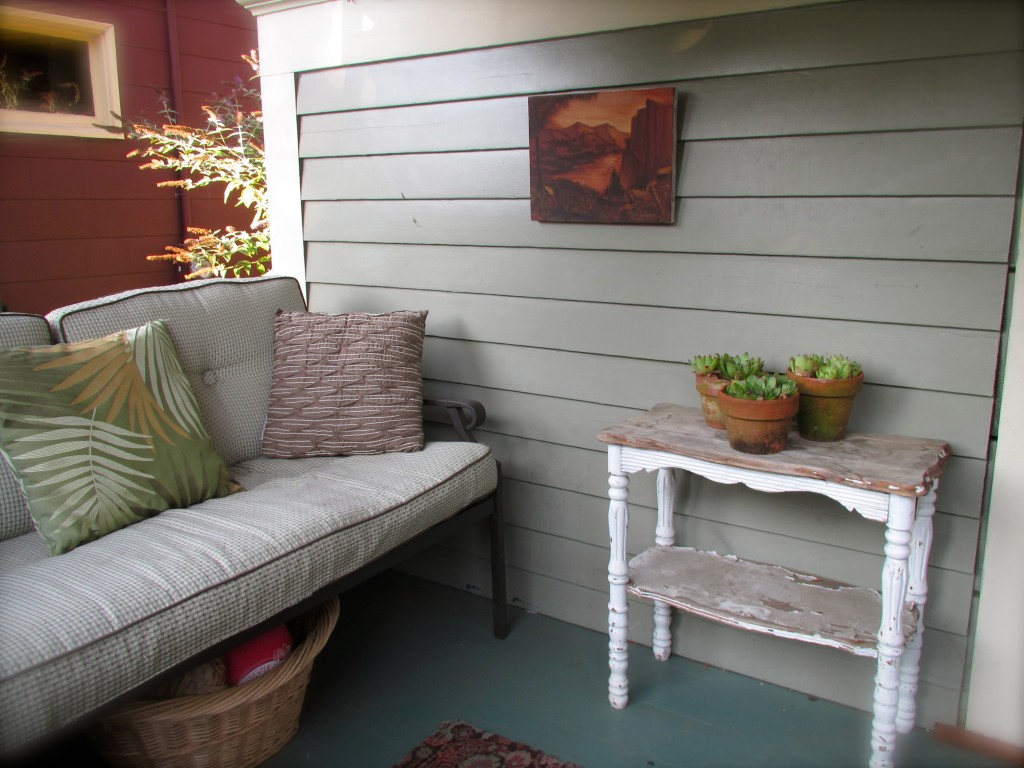 This space has already become my go-to morning writing area, as I find it easier to focus when I'm not surrounded by my thousand-tasks-that-beg-for-my-attention home interior.
And for $40, I now have a lovely new space. And I am no longer greeted by chaos every time I enter my home.
Better.
Katy Wolk-Stanley
"Use it up, wear it out, make it do or do without"
Click HERE to follow The Non-Consumer Advocate on Twitter.
Click HERE to join The Non-Consumer Advocate Facebook group.
Click HERE to follow me on Pinterest.