Update: This giveaway has ended. Congratulations to Ruby May who will be receiving a copy of this book!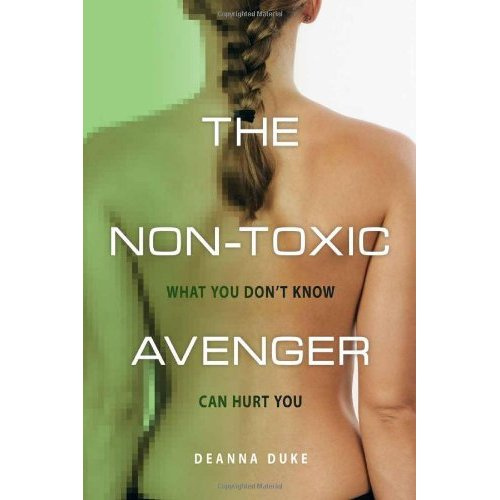 Today I hosting a giveaway of The Non-Toxic Avenger: What You Don't Know Can Hurt You. 
This book, written by Seattle native Deanna Duke (A.K.A. The Crunchy Chicken) chronicles her quest to eliminate toxic elements in her life. With an autistic son and a husband with cancer, Duke's journey is far from impersonal. It's a great read.
I read this book in December, and it's very much stuck in my mind and I've made a few changes in my life as a result. (For example, I no longer paint my toenails.)
To enter to win this book write one small environmental change you've made in your life. I will randomly choose a winner on Wednesday, July 25 at 9 P.M. Pacific Standard Time. U.S. residents only, please enter one time only.
Katy Wolk-Stanley
"Use it up, wear it out, make it do or do without"
Click HERE to follow The Non-Consumer Advocate on Twitter.
Click HERE to join The Non-Consumer Advocate Facebook group.
Click HERE to follow me on Pinterest.