My sister and I love nothing more than to spend an an hour or two going from thrift store to thrift store. So when our sons had plans to watch the Portland-Seattle Timbers soccer game, and my niece had a special grandma date, we knew the stars had aligned for an afternoon of thrifting.
See how happy we are?

Of course, thrifting is a crap shoot as the merchandise is random and I'm as likely to buy nothing from Goodwill as I am to bring something to the register. I had no choice but to take a photo of this statuette, which I promptly texted to my son.
I received no reply.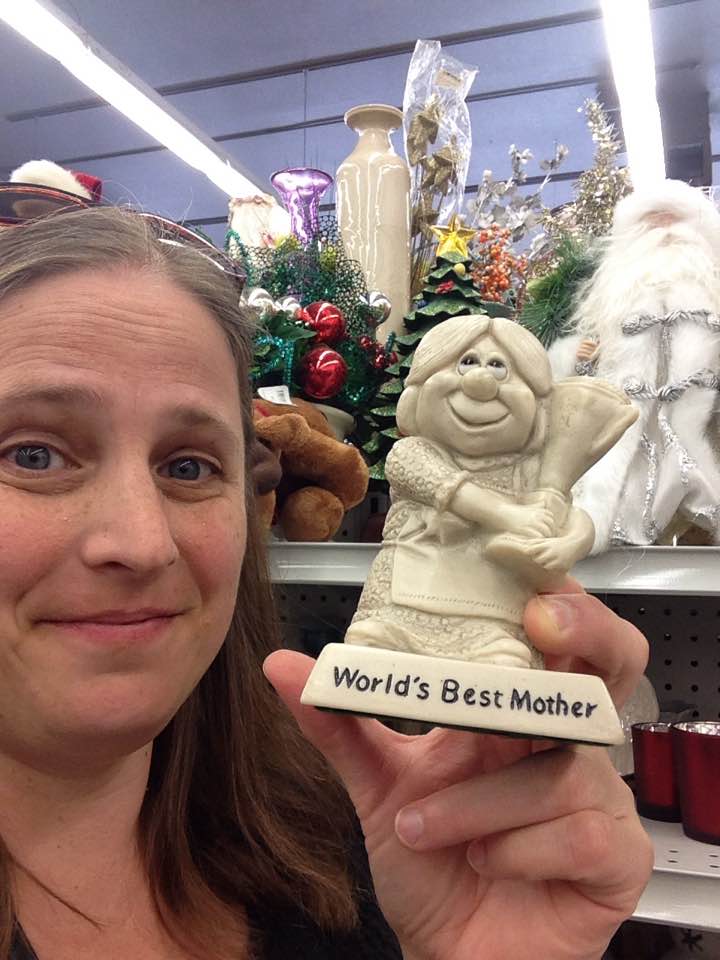 I liked this particular "College Fund" targeted savings bank, as it was actually large enough to stuff some serious cash into. My hand is there for scale.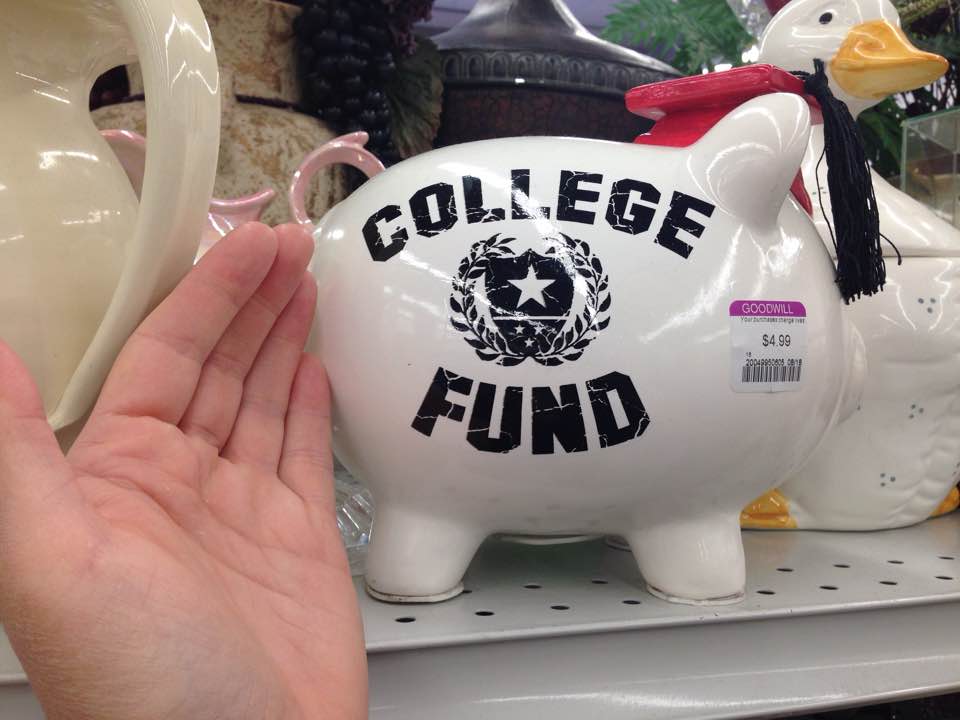 I was horrified by this pair of nurse's shoes. As a skilled RN I get annoyed/offended by products that infantilize my profession. Reminds me of the fanny pack I once received that said "Nurses are Bear-y special!" Of course it featured a teddy bear.
Gag.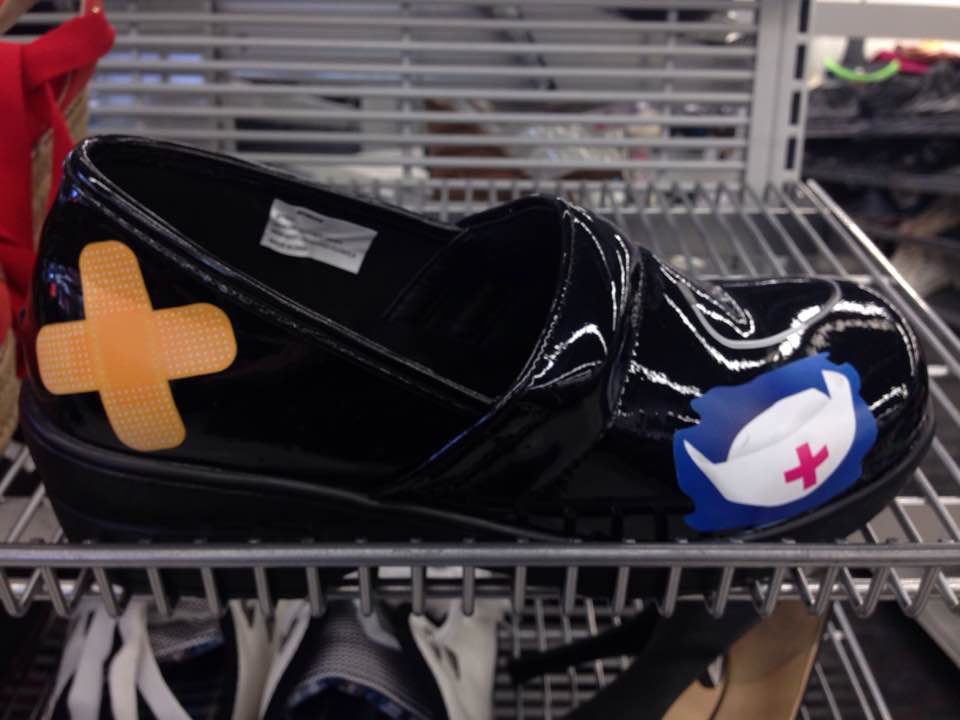 But then I spied a flash of color in the dishware section and I knew I'd struck gold. I've been collecting Fiestaware since high school, so I can locate a piece from a hundred yards away. These 12 inch vintage divided plates sell for around $50 apiece on eBay and I picked them up for $3.99 apiece.
YES!
I gave the green one to my father as a gift, and have put the other three onto Craigslist.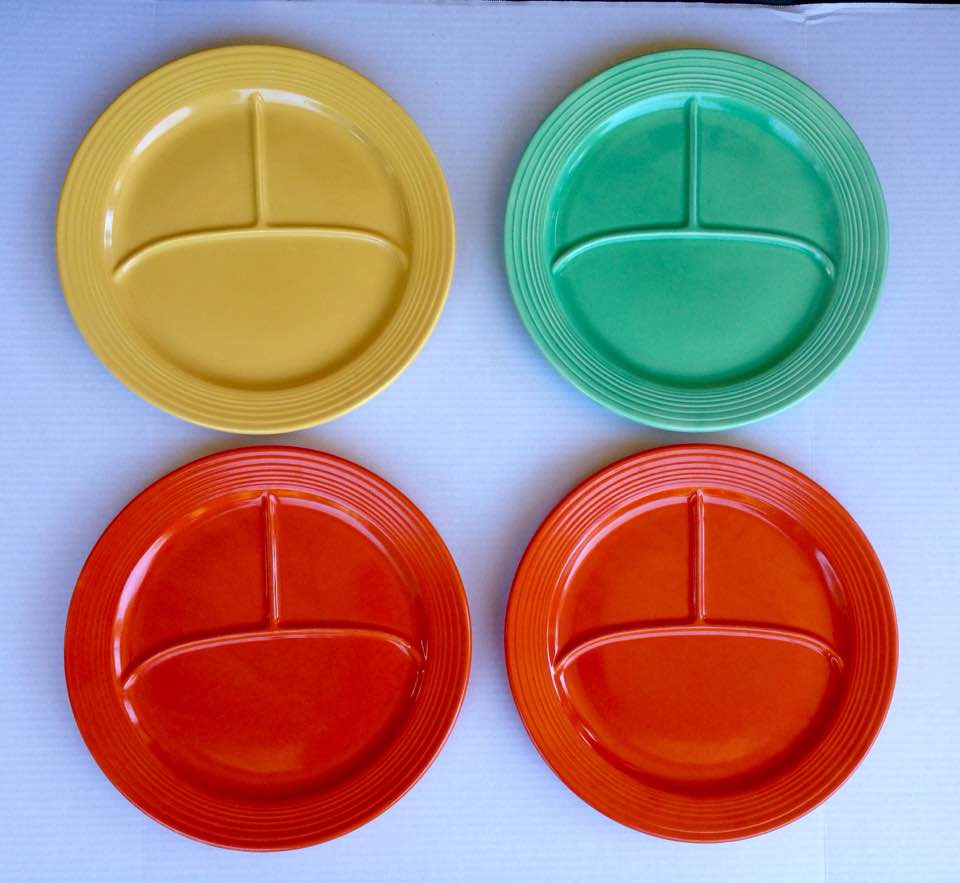 We then hit a suburban Goodwill, where I immediately spied the corner of this antique oval mirror. I pulled it out from behind a stack of framed bland artwork and knew I'd lucked out again. Priced at $6.99, this purchase was a no brainer.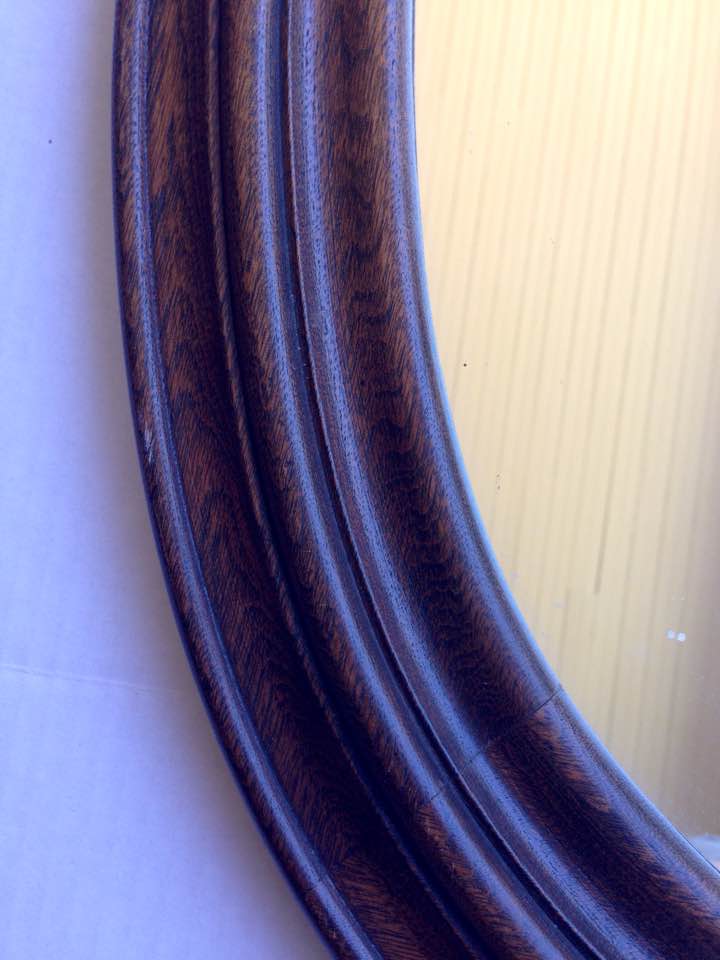 Look how beautiful it is!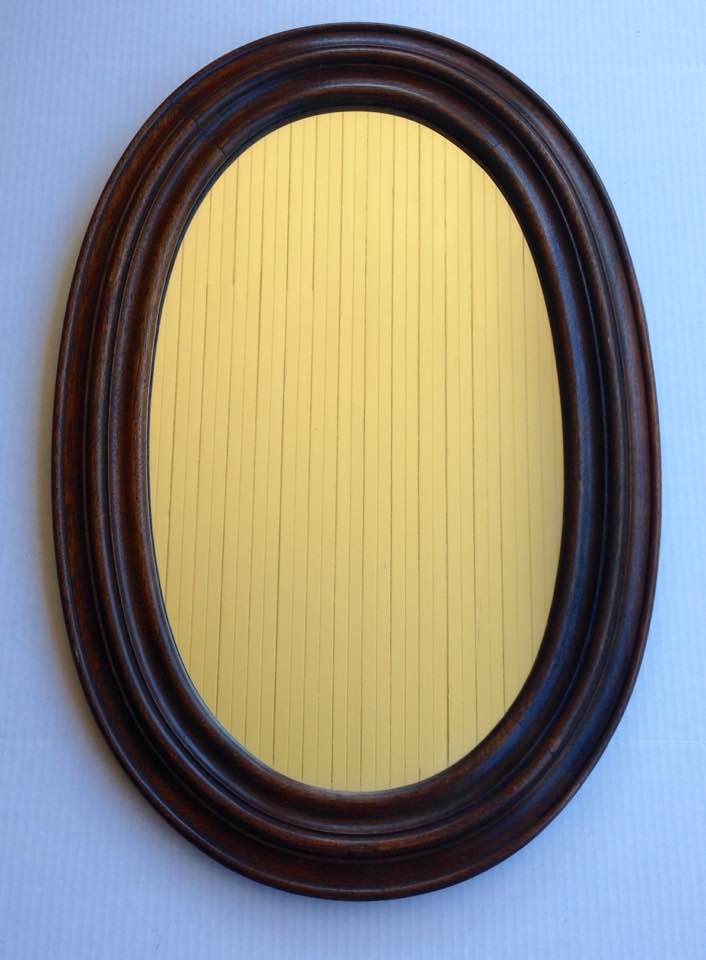 Even though it appears to feature a crazy lady. Again, I've put this Goodwill find onto Craigslist, although I'm happy to enjoy it until it can be rehomed.

I was tempted to buy this kitchy tissue box holder.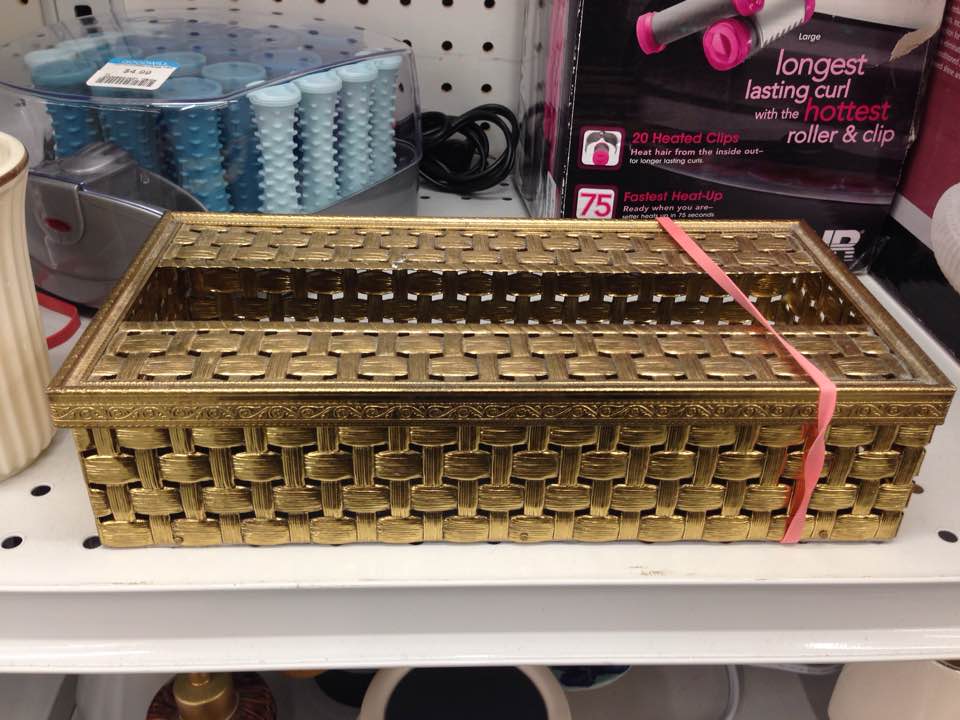 Especially since it originally cost $19.99.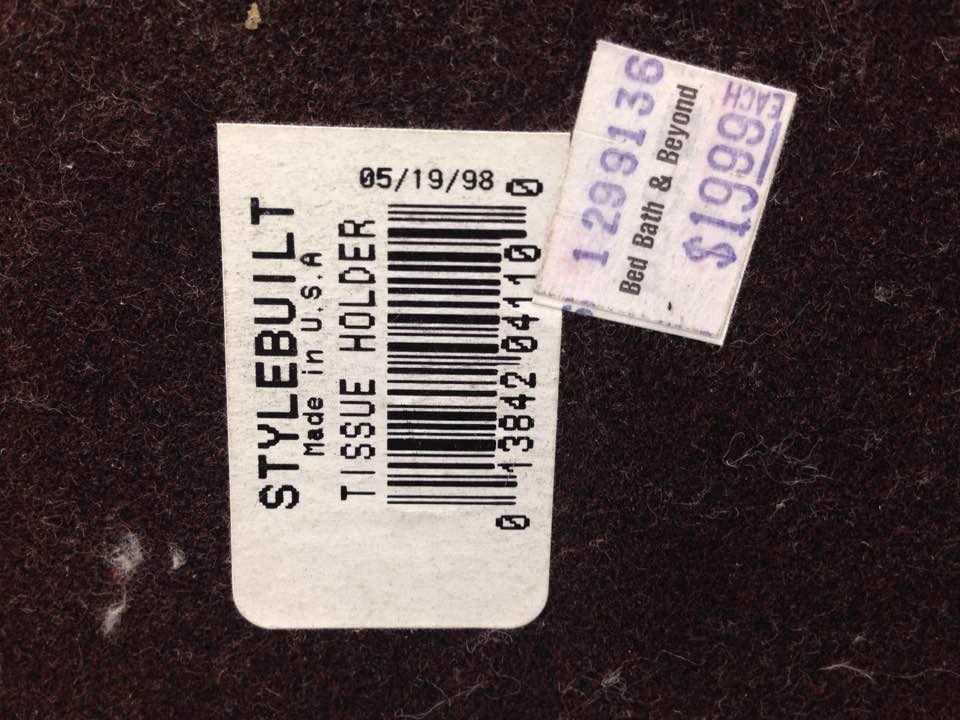 Plus the half-off tag color was green. However, my family uses handkerchiefs and toilet paper instead of tissues. Also, I noticed that my internal dialogue featured a lot of me trying to convince myself to buy it, and my rule is that I don't bring anything home if I have to actively convince myself to it buy it.
I then discovered an alcove off to the side with a jumble of furniture. And although this table was under another table, I recognized the style as mid-century Lane, which is highly in demand.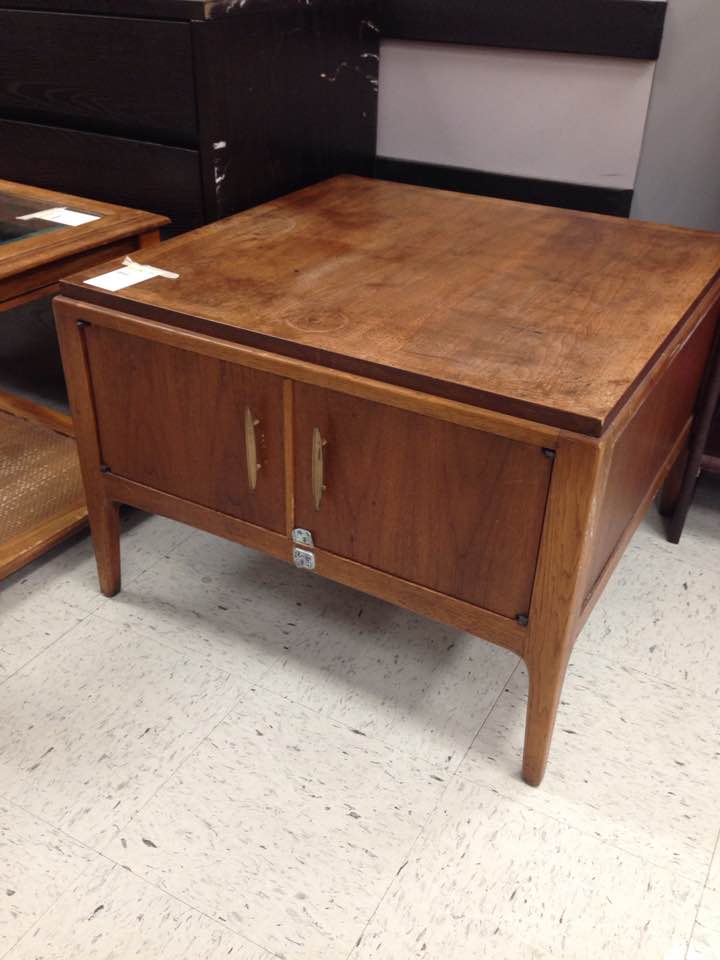 Even though it featured an add-on of some kind of effed-up DIY locking mechanism.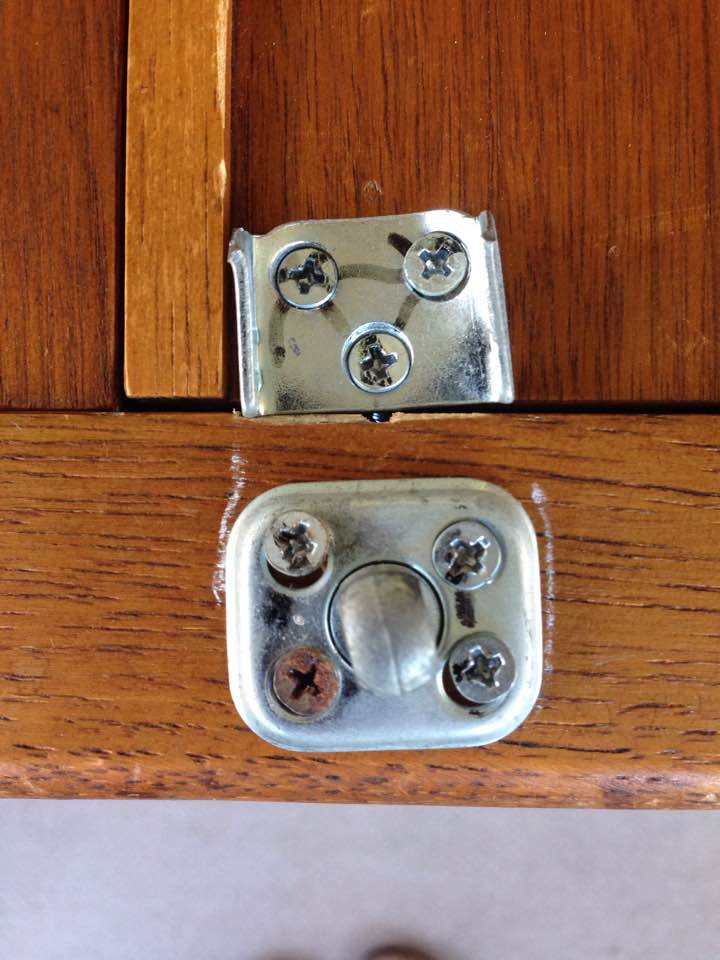 Which of course was no favor to the wood. However, this will be a fun project for me and although I'm tempted to keep this table it'll likely to find its way onto Craigslist as well.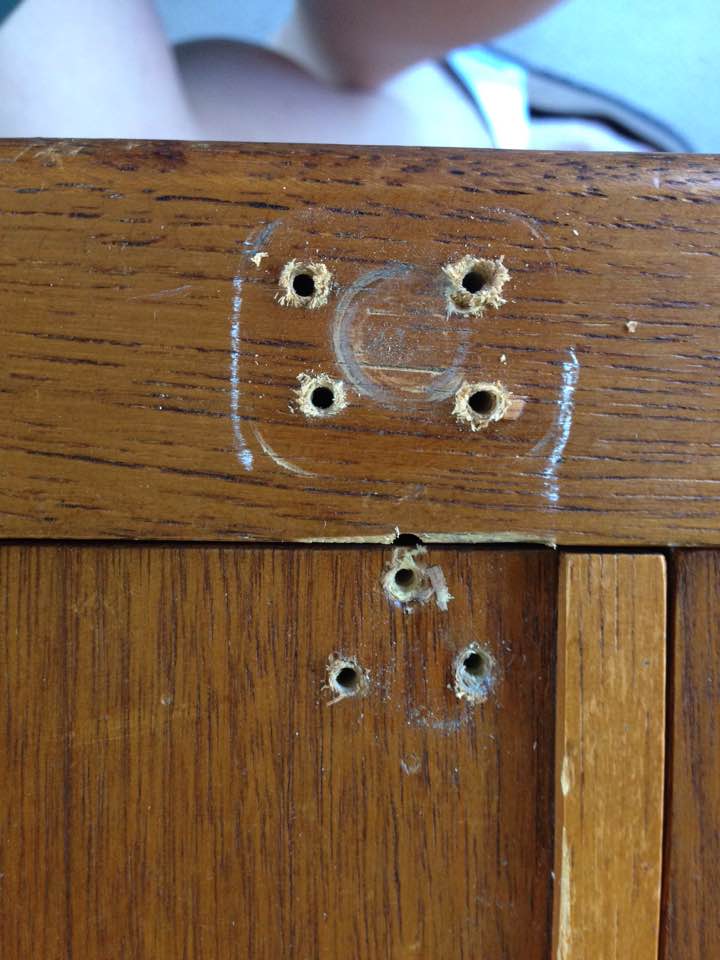 I thought I was done shopping, but then my eyes landed on this groovy vintage chair. It's a Steelcase brand chair, but is essentially a Knoll knockoff. Also priced at $6.99, I knew I could sell it without any problem. The fabric was a little grubby, but it was nothing that a little time under my Bissell upholstery shampooer couldn't fix.
So cool!
What did my sister buy? Just a ton of half-off T-shirts for a silkscreening project. After all, anything she buys here will need to be schlepped back to New York.
We had such a fun afternoon, especially since we sneaked in a lunch at an amazing Mediterranean restaurant that we found though Yelp.com.
None of my Craigslist listings have sold yet, but it's just a matter of time. Plus I think many people are on vacation right now, so I'm anticipating an uptick in a week or two.
I'm going to miss my sister when she heads home at the end of the week.
Katy Wolk-Stanley