I've written here and there about a midcentury Lane end table that I thrifted while my sister was visiting this summer. I bought it on a day that we dedicated to exploring Portland's suburban Goodwill shops. I'd heard for years that these locations were worth the drive, but I'd never made the effort before to investigate whether this held true or was simply a suburban myth.
Not a myth. Not at all. I bought three great vintage pieces from a single Goodwill shop, and only paid $6.99 for each piece. (An antique mirror, a groovy office chair and this table.) I almost missed the table, as it was in a hallway and stacked under another table.
Here's the chair:
And the mirror: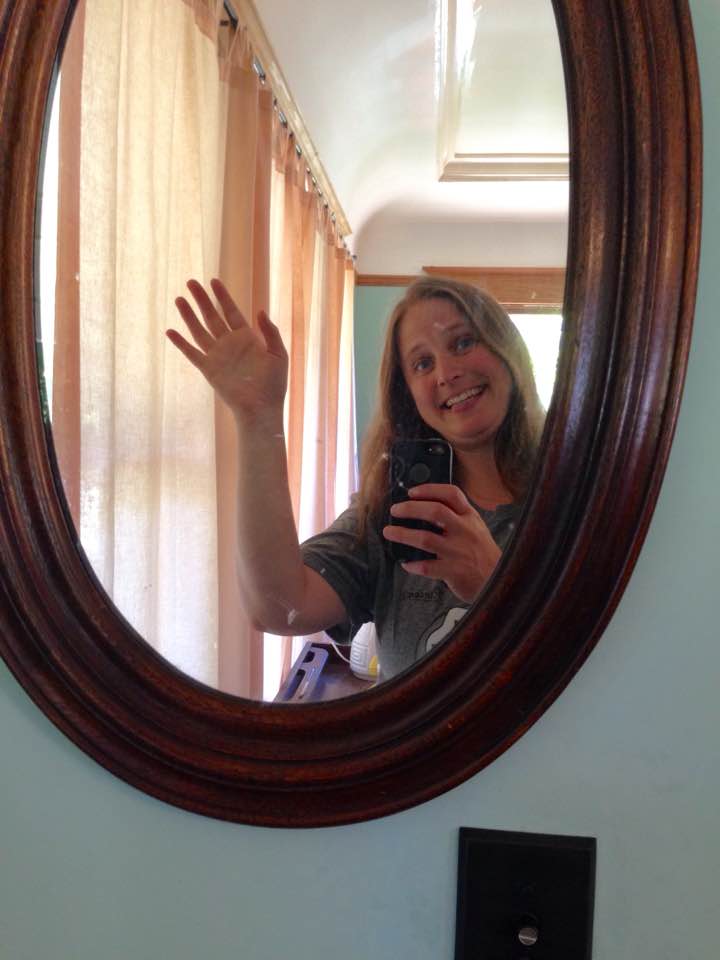 Others might have focused on the condition of the top surface or that awful hardware that's been added to the bottom of the right hand door, but I knew better. This is a sturdy classic piece that's much in demand by those who appreciate the midcentury aesthetic. And priced at $6.99, what did I have to lose?!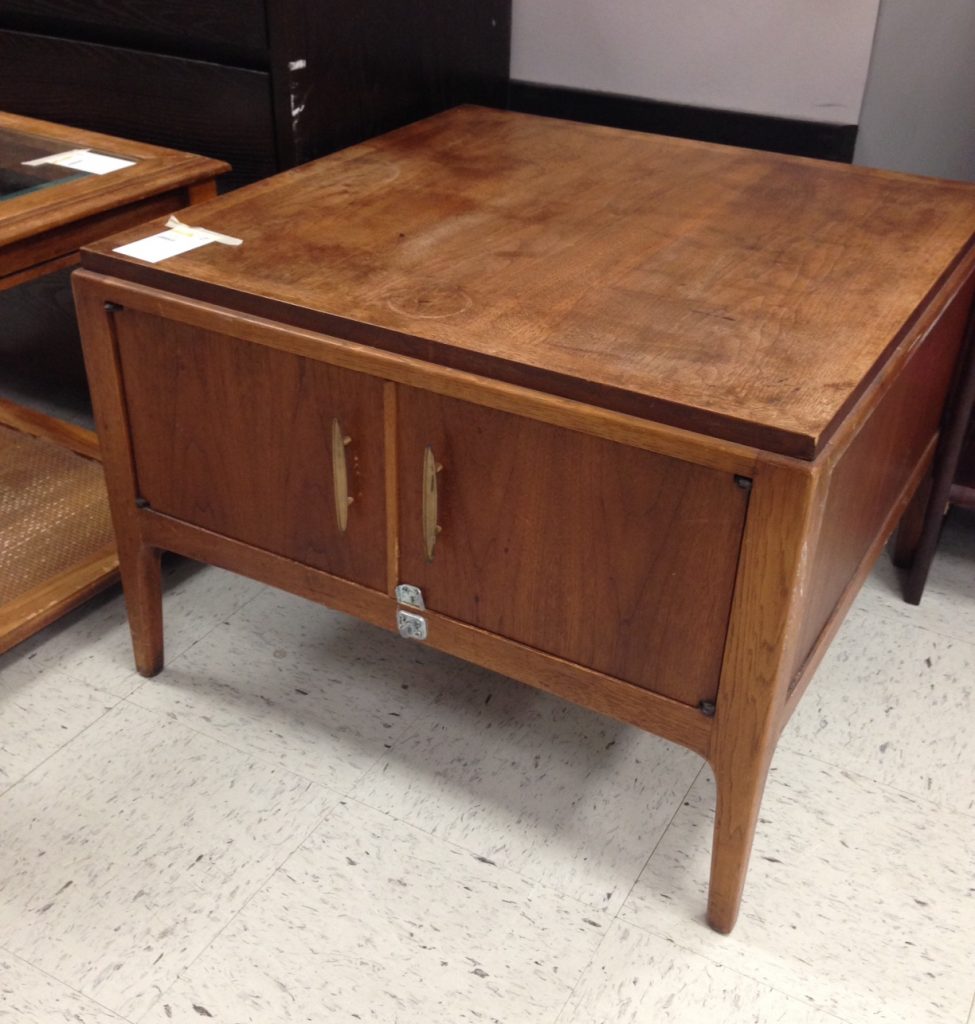 Need proof? Here's one priced at $425 on Chairish.com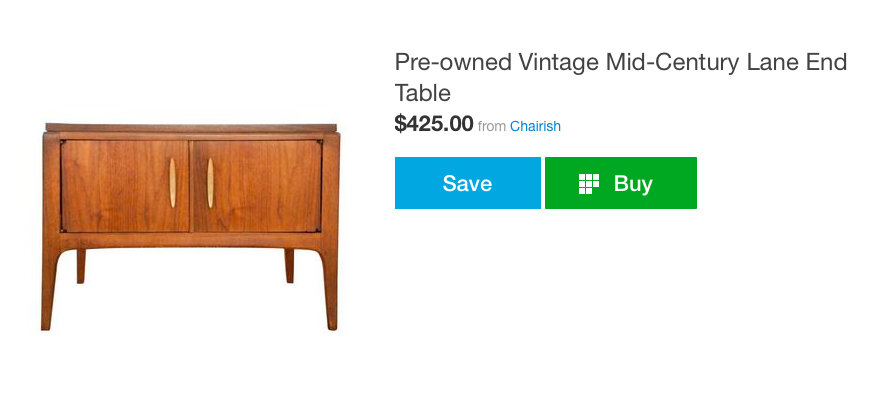 The Goodwill employee helped me lift this insanely heavy walnut table into the back of my minivan, and my initial hit that it was Lane was confirmed.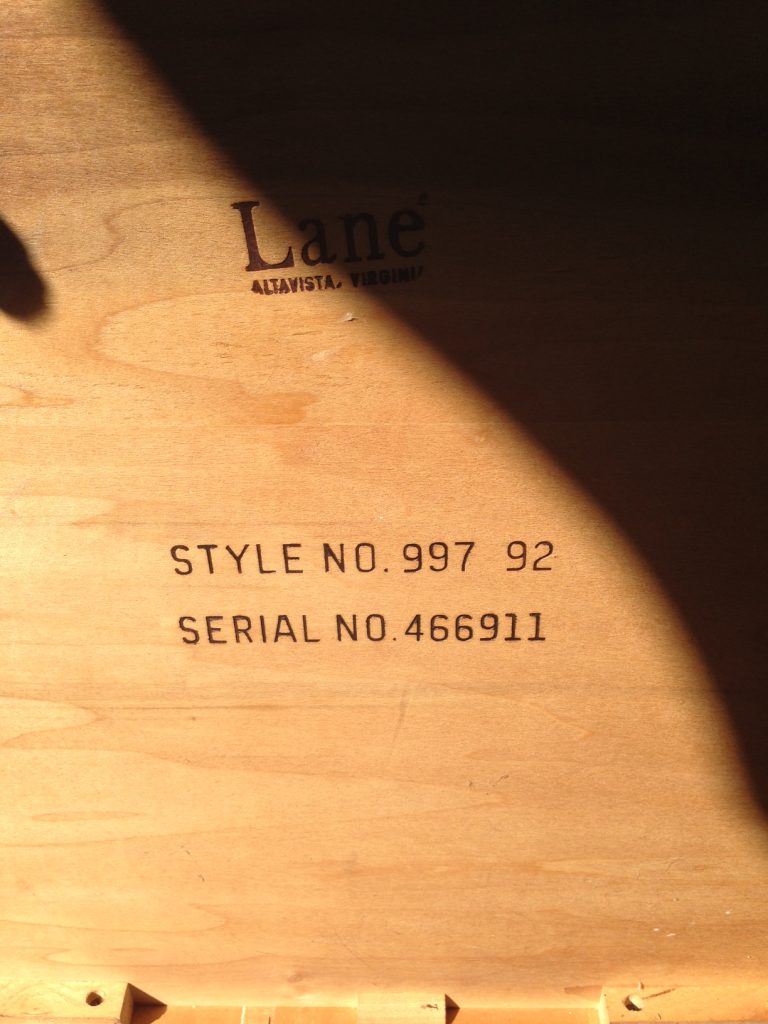 That awful hardware, it was easy enough to remove: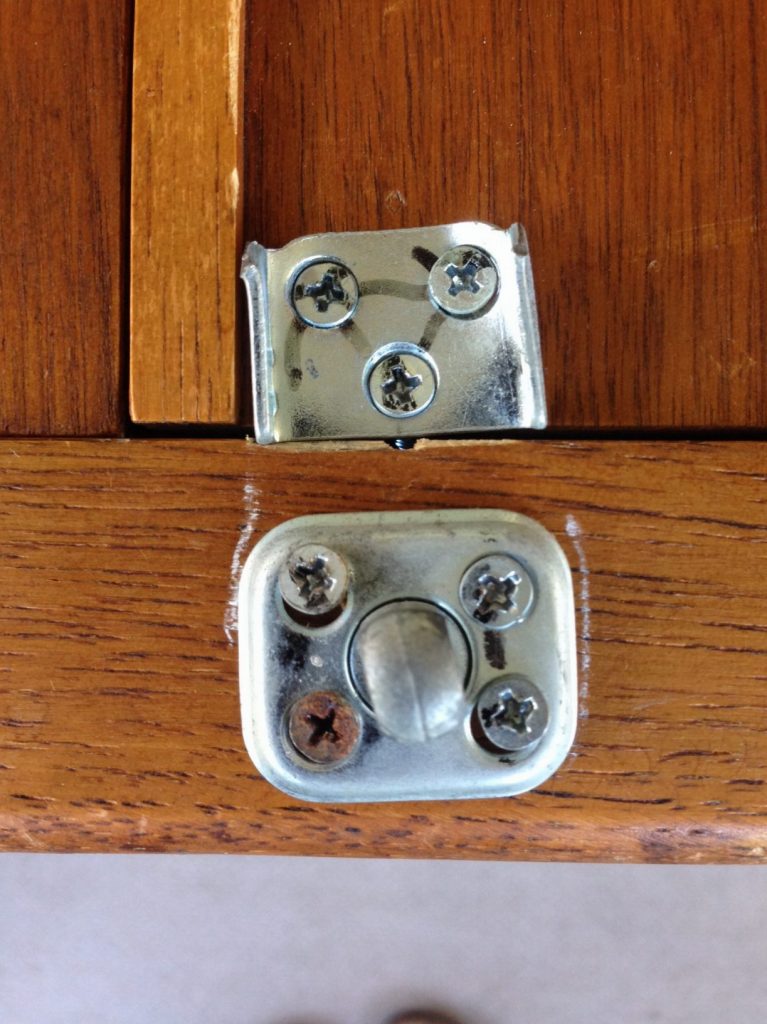 Although the holes left in the wood were pretty awful.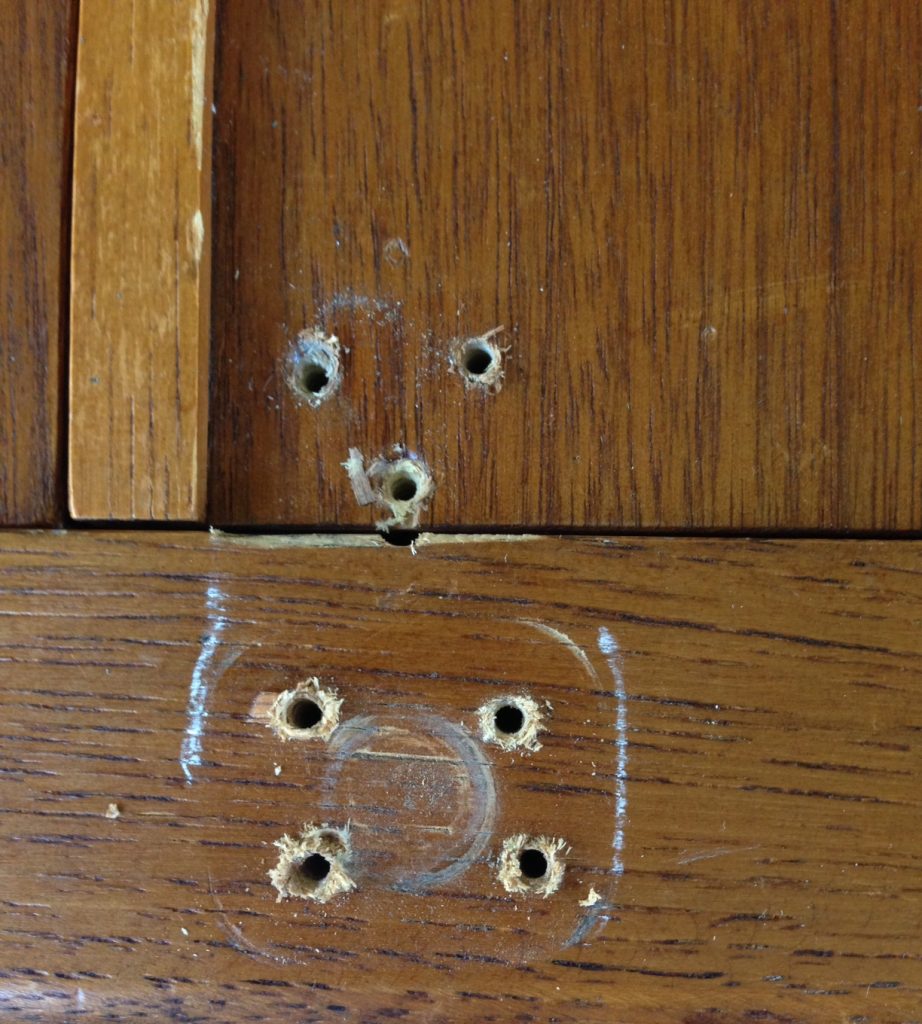 However, it was easy enough to sand the wood down and fill the holes with stainable wood putty. Of course, this process removed some of the table's original stain. No problem though, as I was able to locate a small tin of matching stain in my basement, although if this were not the case I could have driven over to my local Habitat ReStore to peruse their crowded shelves of stain. (Seriously, they're an amazing resource!)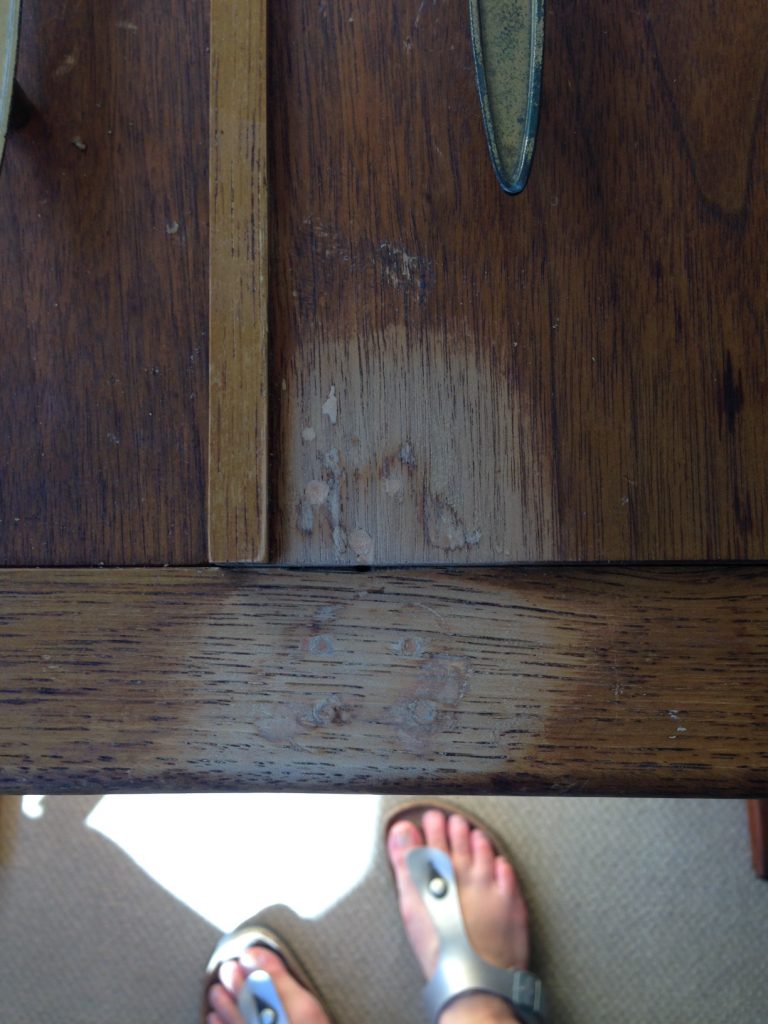 I did buy a can of Howard's Restore-A-Finsh, as well as a bottle of their Feed-N-Wax. I thrift for vintage furniture pretty often, so I'll be able to use these supplies for future projects.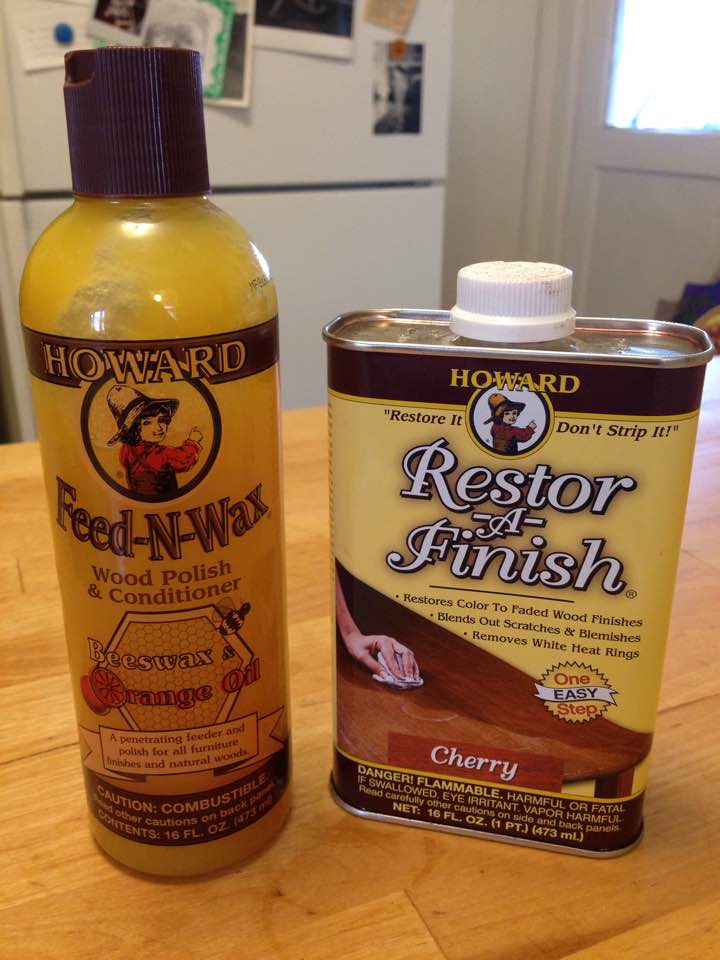 I took a fine-grain sanding pad to the table, careful to always sand with the grain and prepared the table for its rejuvenating new finish. I could have done a thorough sanding on the top surface to remove all the water marks, but I wasn't interested in getting too crazy with this table. (Maybe I should of, but oh, well . . . )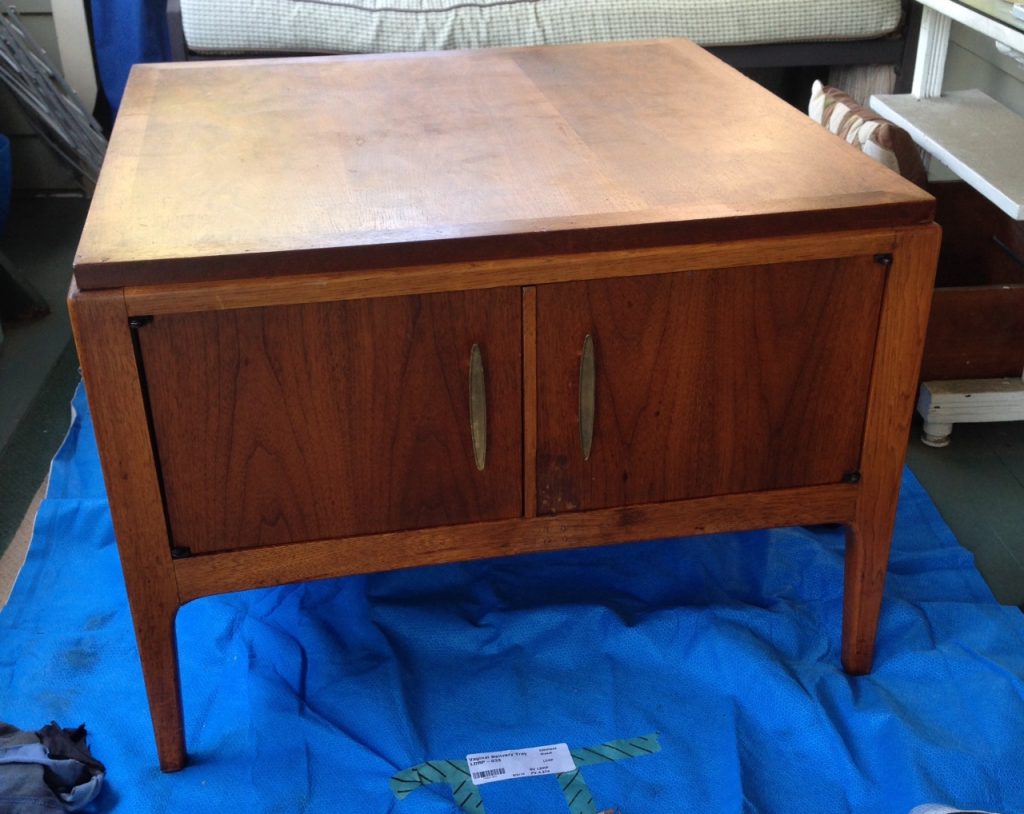 I then brought the table inside so I could photograph it looking nice for Craigslist. I was tempted to keep the table, but my sister convinced me that it was the wrong era for my 1914 bungalow. Also, I kind of wanted the money for my sons' college fund. (The next $15,000 payment is due on January 1st, but it's not like I'm paying attention . . . or counting down the days.)
Look at the amazing amount of storage! Perfect for lap blankets or board games. Or whatever it is that would need to be locked up. I took a sniff of the interior before I bought it, because you never know what this table was in its former life.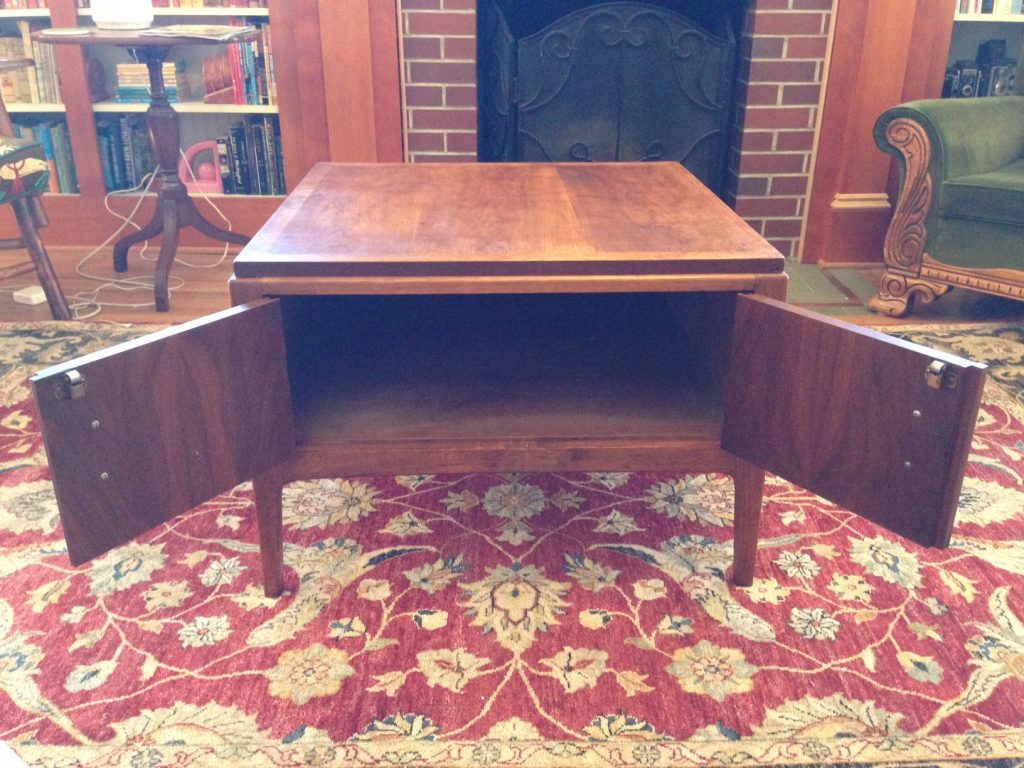 Please be amazed at how rich the wood looks now! And that area where the locking hardware used to be? It's hardly noticeable now.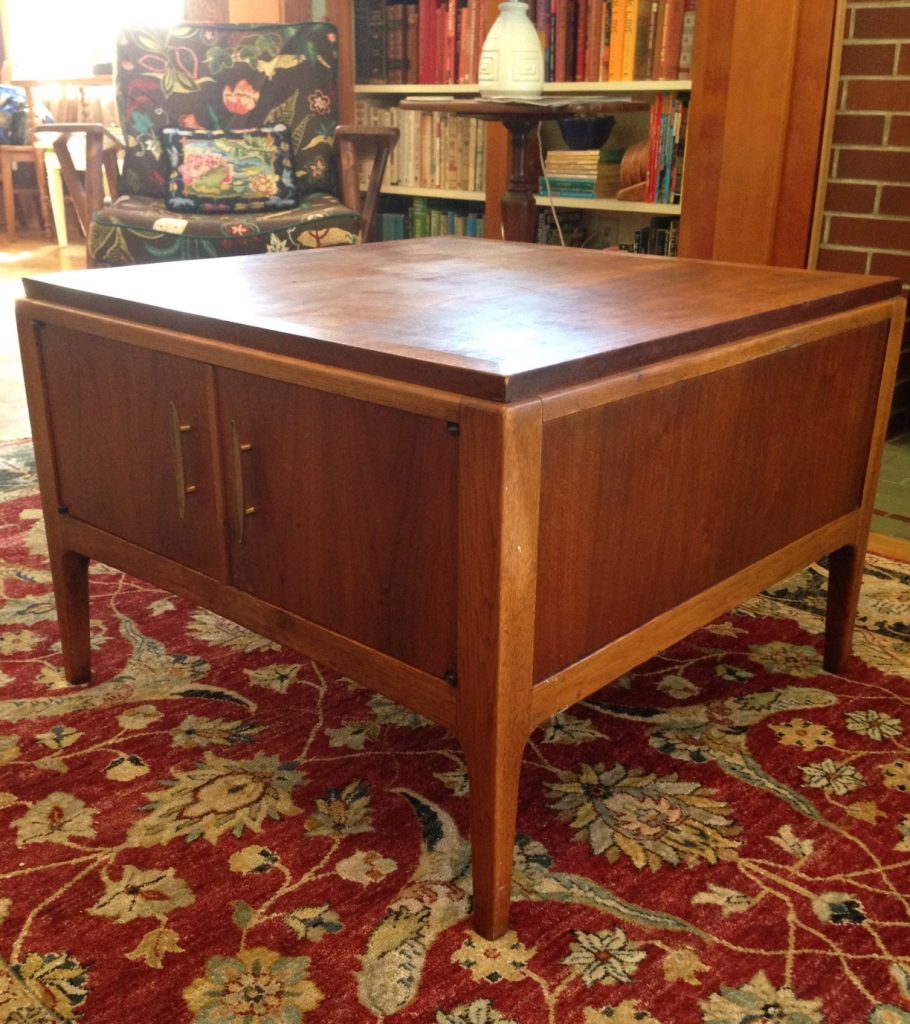 It took a few weeks, but I finally sold the table to a woman who was so enchanted by my handiwork that she didn't even attempt to bargain me down. Bought for $6.99, $15 spent on supplies, an hour or two of my time and sold for $200. Not too shabby.
Now, if I could just get that mirror and vintage office chair to sell, I'd have an excuse to drive out to the suburbs for some fresh inventory!
Katy Wolk-Stanley