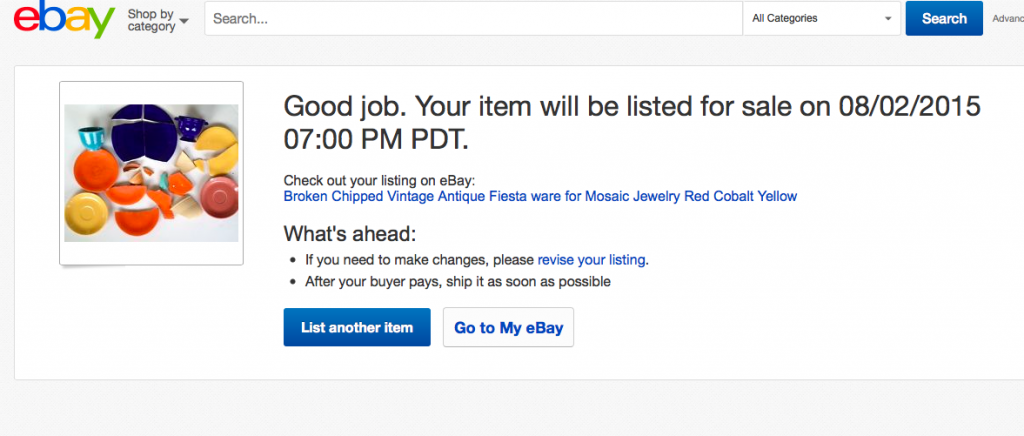 As much as I put my efforts into saving money, I put an equal effort into bringing in lots of income. Because unless you're a professional couch surfer and food forager, you can't have one without the other. I call it my "my hustle," and baby, I am always hustling!
I've written about my money making hacks over the years and always get readers wondering why I don't simply work more hours in my day job as a labor and delivery nurse. It's a good question, and I can see why people ask it. The answer is that with my family, life gets too complicated when my husband and I both work the same days. We work 12-hour shifts which keep us away from the house for around 14 hours, and there is simply always something at home that needs adult attention. We'll be empty nesters sooner than we care to admit, so why not spend time with our sons now while they're still within arm's reach? Sniff . . .
My people matter more to me than my money.
Having said that, money does matter. Not just money for life's daily expenditures, but money set aside for retirement and for our sons to graduate college without soul crushing student loan debt. (Both my teenage sons hold jobs, but it isn't enough to pay for college.)
It's a delicate balance. Work enough to save and stay out of debt, yet also spend the apparently massive amounts of time I like to hang out with my kids.
So I hustle.
Here's how my hustle breaks down:
I work as a hospital based labor and delivery nurse. However, it's an on-call position, which means that I pick and choose my schedule, although I'm required to work a certain number of hours per month. Sometimes I work two days per week, sometimes less. (I used to have a regular part-time staff position, but my husband's work week is based on an eight-day week, which was impossible to schedule around.)
I help my mother run her VRBO guest cottage business. This mostly means that I help to clean and maintain the two houses between tenants, which runs from twice a week or once a month. I'm very good at it, and always make jokes about how "the cobbler's children have no shoes" as I certainly do not keep my house at the 100% immaculate standard that we keep for the guest cottages. This is work I can do despite running the kids across town or managing my own household. My mother pays me enough to make it worth my time. Plus she often takes me to lunch. Thanks, mom!
I sell stuff on Craigslist. This runs the gamut from soccer tickets, to unwanted personal possessions to things fellow Portlanders put out for free. I almost always have at least three listings going at a time, and I start to scour the house when my inventory gets low. Over the past week I've sold a vintage plant stand I found next to a dumpster, ($20) half of a Subaru trailer hitch that went with our sadly totaled Outback, ($10) and an antique claw foot bathtub that's been sitting in our basement for ten years. ($625) Just yesterday a free pile gifted me a vintage hand painted floor cloth and a wonderful small desk/dresser combo. The former is already on Craigslist, and I'll put together an ad for the latter as soon as I'm done writing this blog post.
I sell stuff on eBay. This is not as frequent as it used to be, but certain items do better on eBay than on Craigslist. (Larger customer base.) I have a listing ready to start tonight that is nothing more than a lot of broken vintage Fiestaware. I'd thought I would use it for a mosaic kitchen backsplash, but it's been sitting in my basement for almost twenty years, so I'll let some other crafty type take over the project.
I find money on the ground. Okay, this hustle may seem a bit of a stretch, but it seriously adds up. Last year I found over $35 on the ground, and I'm on track for a much higher amount this year as I've already found $27 in paper money alone!
I use Swagbucks to order up $25 PayPal gift cards. I know a lot of people use Swagbucks to earn gift cards for Amazon or Starbucks, but since the bucks can be used to earn straight-up cash, that's my first choice. You know . . . money! My goal is to earn one per month. ($25 X 12 = $300.)
I blog. I know this one may seem obvious, but it's something that I've done almost every single day since May 20, 2008. (A loooong time in the blogging world.) I turn down probably 99% of money making opportunities related to the blog, as it would hypocritical to write about not buying useless crap while simultaneously writing sponsored posts, although I do have a few advertisers to keep the lights on. The blog earns around $10 per day, which adds up. But I don't do it for the money, I do it because it's extremely satisfying and fulfilling. I feel like it's helped to create an amazing community, and it may sound hokey, but I get more from blogging than my readers do. I love my readers! You should see what kind of amazing stuff that goes down over at The Non-Consumer Advocate Facebook group!
Together it adds up. We have enough money for everything we need and although we don't have fully funded college accounts, we're going to muddle through. I'll work more once both kids are in college, but I'll continue my hustle either way. Cause baby . . . my hustle is a thing of beauty.
Do you hustle to piece together a patchwork income? Please share your stories in the comments section below.
Katy Wolk-Stanley
"Use it up, wear it out, make it do or do without."
Click HERE to follow The Non-Consumer Advocate on Twitter.
Click HERE to follow The Non-Consumer Advocate on Instagram.
Click HERE to join The Non-Consumer Advocate Facebook group.
Click HERE to follow The Non-Consumer Advocate on Pinterest.