I'm a big proponent of savings, and apparently I'm not the only one. However, judging by the number of targeted savings banks that line the shelves of every thrift shop, few people actually want to save their money in a tacky novelty crock. I've written about them HERE, HERE, HERE and HERE.
Whether it's for a shopping spree . . .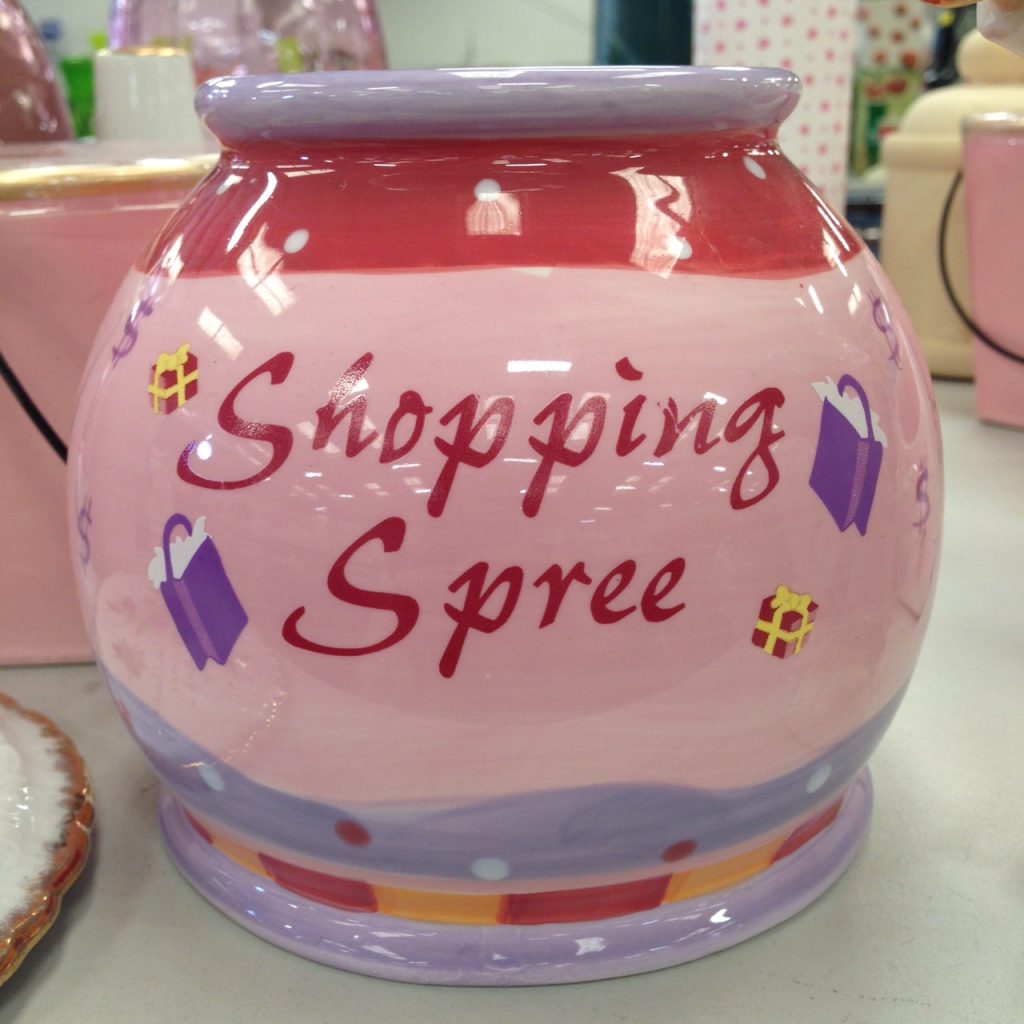 Or an iPod.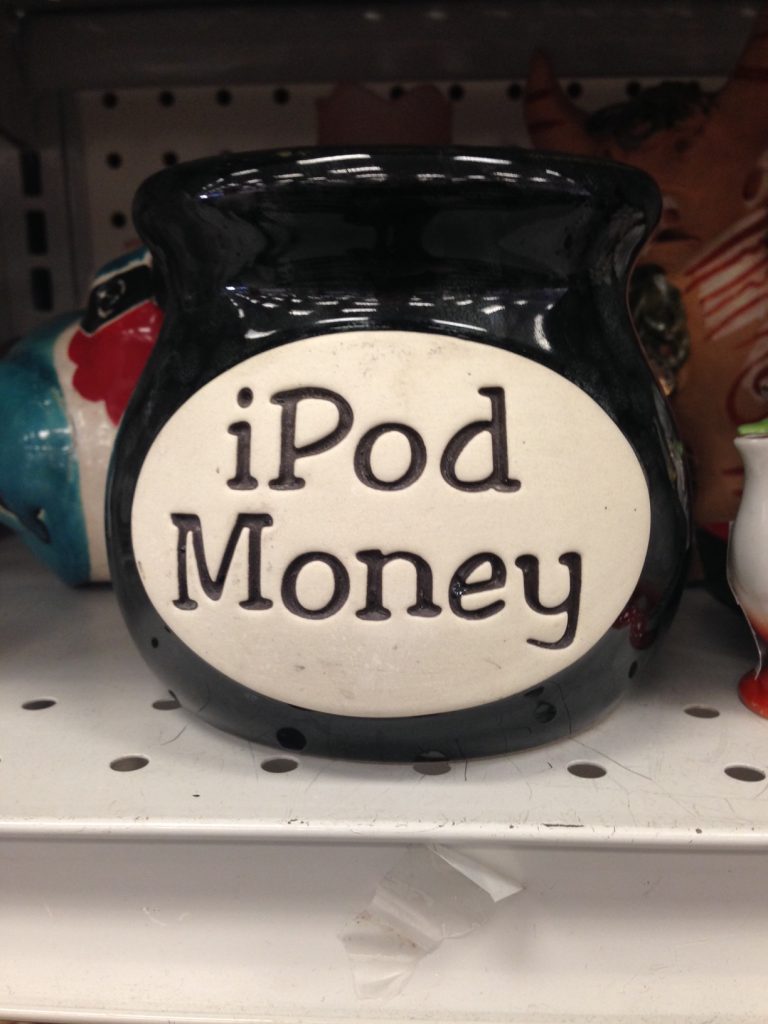 A vacation fund . . .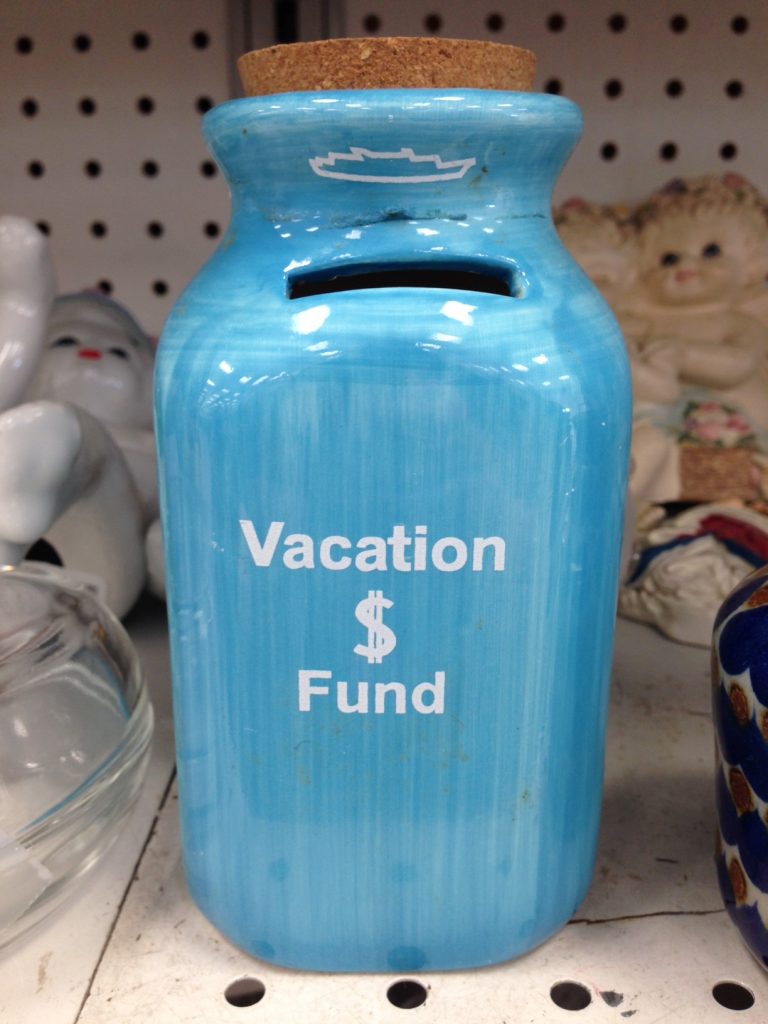 Or mall money.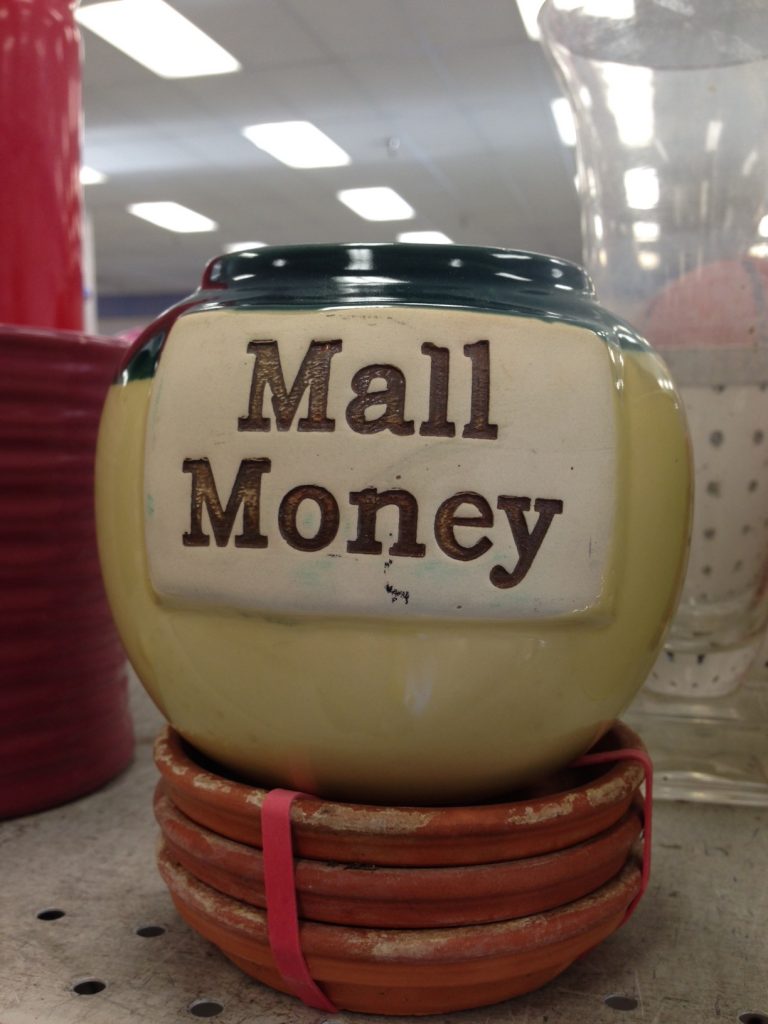 Or a girls night out. You know . . .  one without an apostrophe.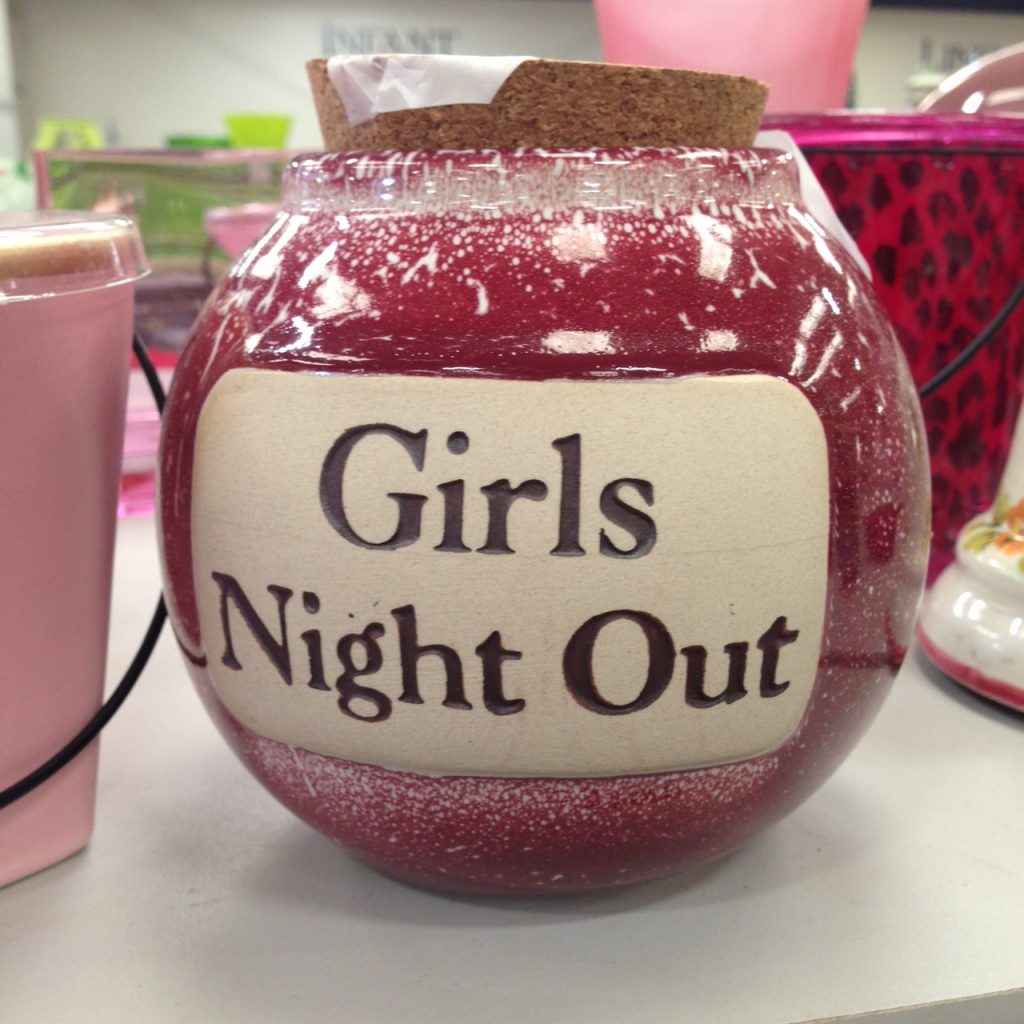 Or an incorrectly placed apostrophe. This one refers to one girl, a singular "girl" who who gets a "night out." By herself. No wonder this bank was donated to Goodwill.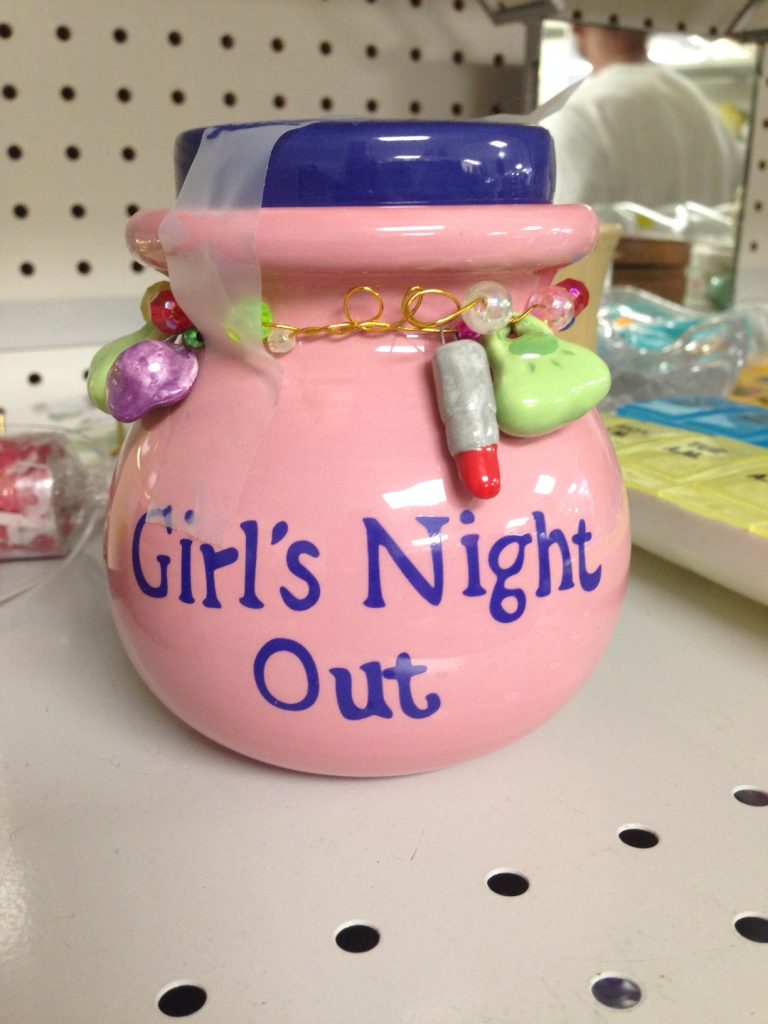 Thank goodness that it's possible to save in an actual credit union account. And that "girls" or "girl's" or ahem . . . women can have a night out. Without debt and without a novelty crock.
Katy Wolk-Stanley