You might be getting sick and tired of reading about the free things I've been sourcing to turn my daughter's childhood bedroom back into an attractive and usable space. (Like how I got this dresser and this rug. for free!) If so, too bad . . .  because I figured out a freebie solution to there being no wastebasket in the room.
It all started with a listing in my Buy Nothing group for this goofy metal kombucha bucket. I doubt you remember, but I blogged in 2013 about covering my daughter's Miss Spider Tea Party wastebasket with vintage maps for a less preschool-y vibe. It's actually the wastebasket that she took with her to her new apartment, and the reason why I need a replacement. I still had the supplies on hand.

Those supplies? Mod-Podge craft glue and a couple of vintage maps. Likely the same bottle of Mod-Podge, which I thought would be dried out but was actually just fine. I created a simple pattern piece from a sheet of paper and didn't overthink it. After all, it's a wastebasket for a spare bedroom — the stakes were low.
Here it is, halfway completed: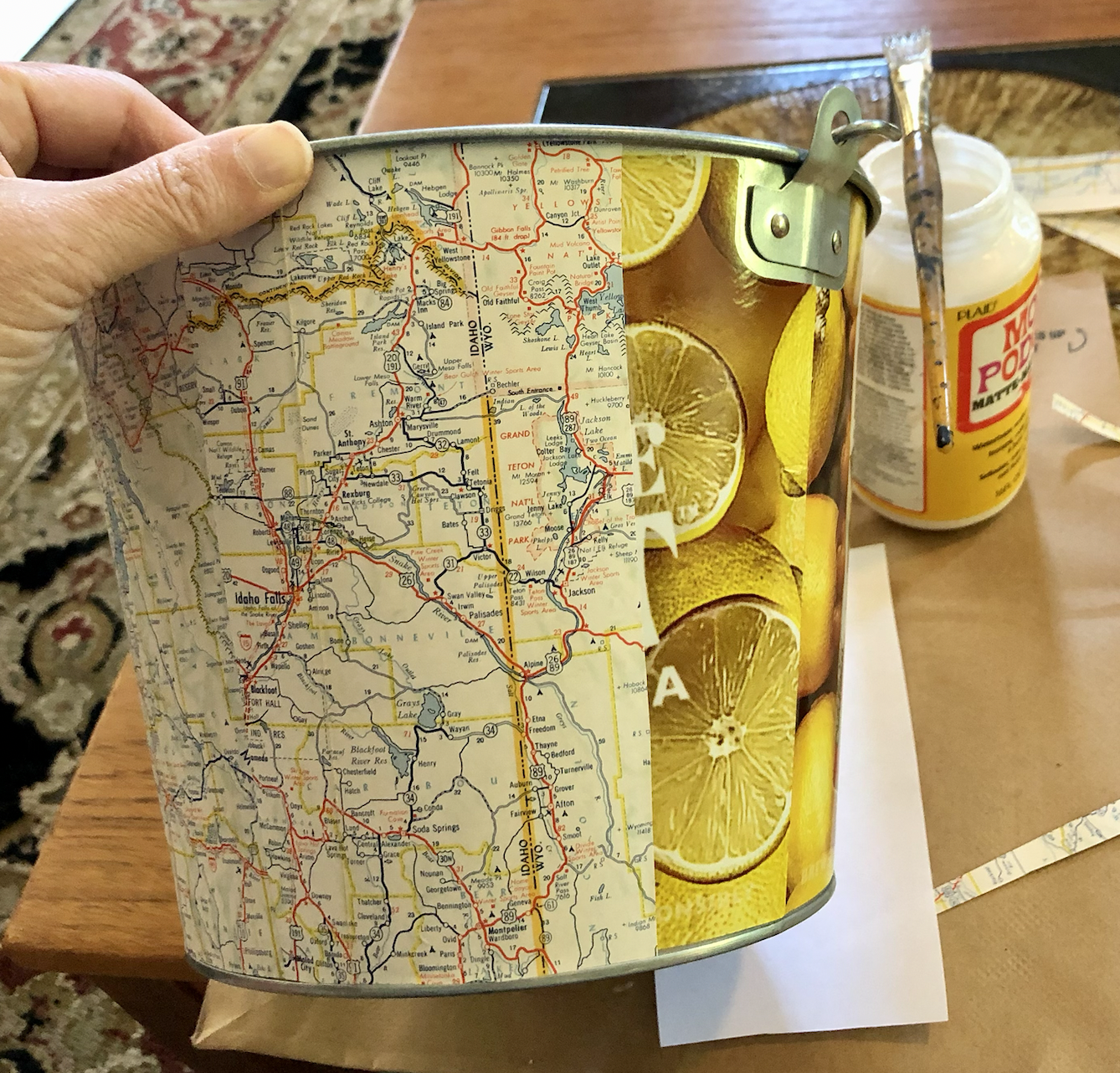 I made sure to highlight important geographic locales.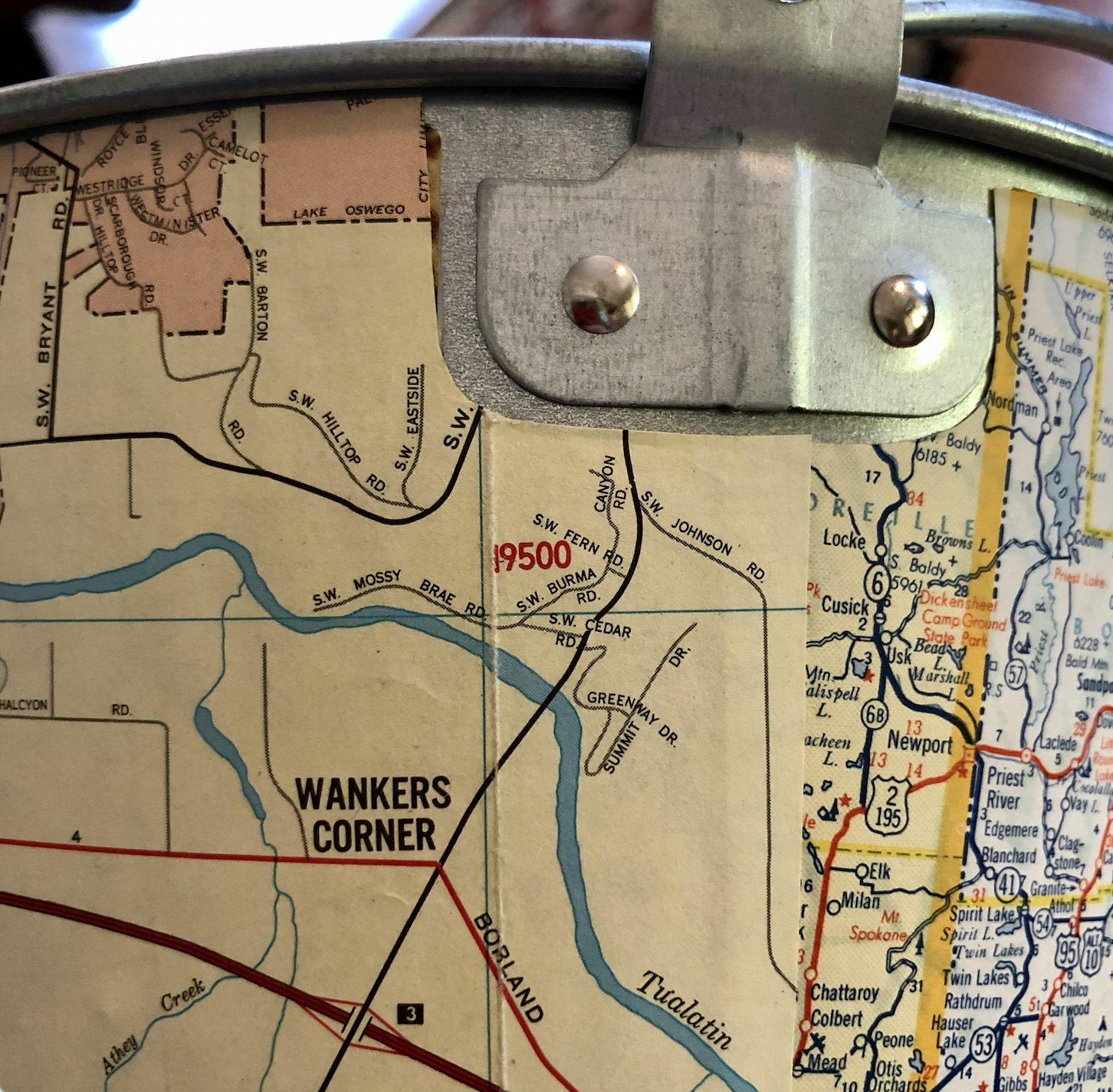 The entire project took less than a half hour from start to finish and I'm 100% pleased with the result. I posted photos on my Instagram stories and had one follower write that she was inspired to do the same thing with a Trader Joe's popcorn tin, which I love!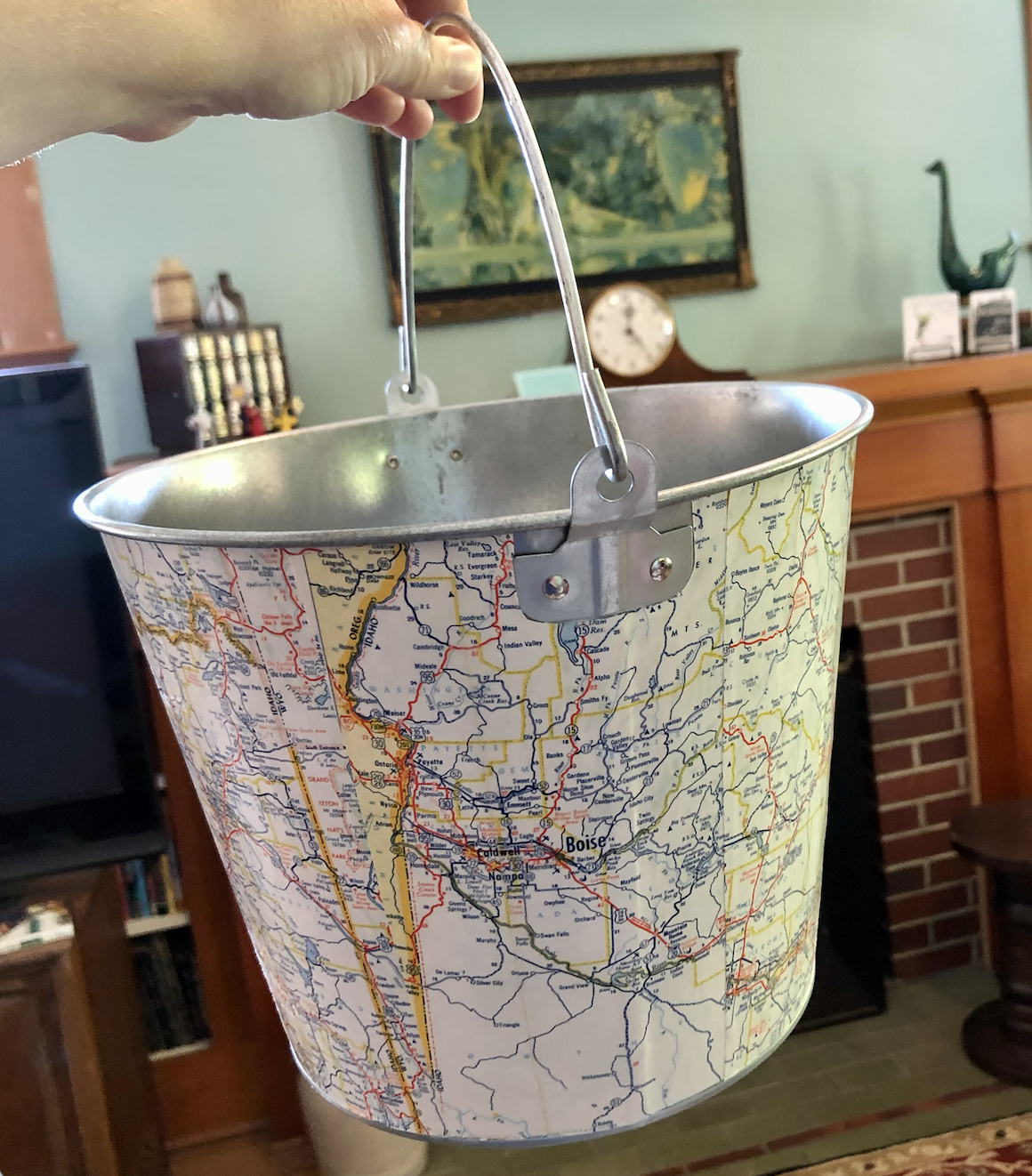 I'm amazed at how quickly this room is finally coming together. I've spent months methodically but unsuccessfully looking for the anchor pieces to bring the room together, and have somehow found everything almost all at once! For free.
Love me some free stuff.
Katy Wolk-Stanley
"Use it up, wear it out, make it do or do without."
Click HERE to follow The Non-Consumer Advocate on Instagram.
Click HERE to join The Non-Consumer Advocate Facebook group.