I recently wrote a blog post that mentioned how my husband had dismantled a treehouse and reused the wood to build a platform deck and y'all asked for pictures. So here you go!
This photo is from 2003, before we built the treehouse or even the brick patio. The kids were nine and six and a treehouse made sense.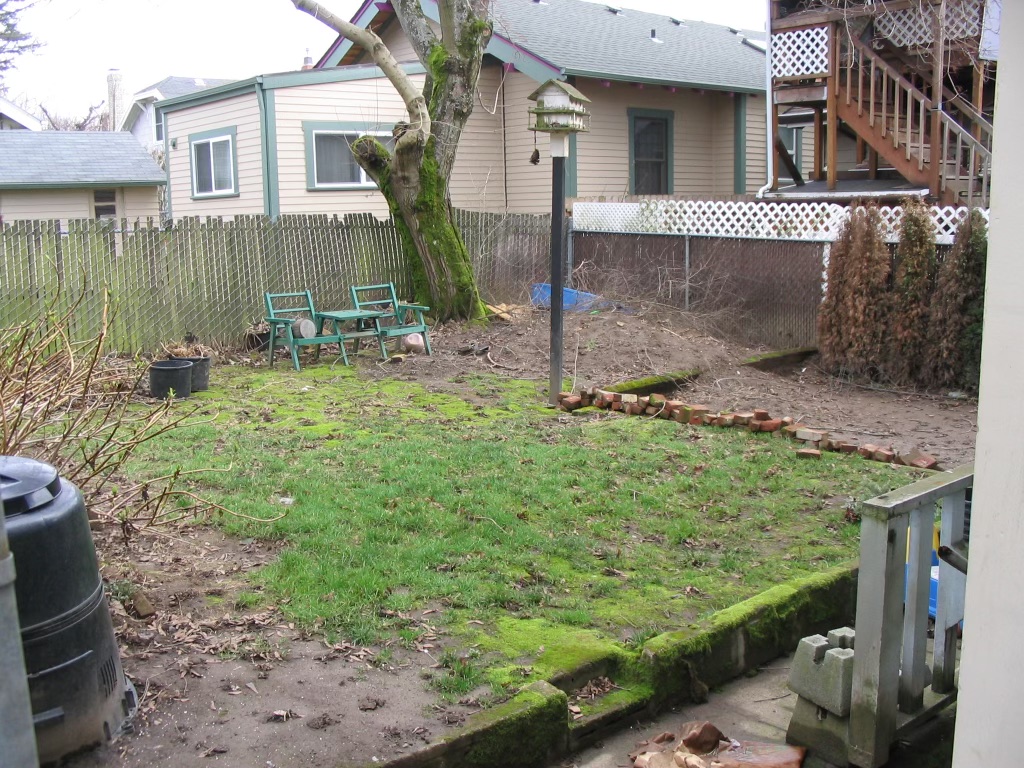 Fast forward to 2022 and the kids are now 24 and 27 and the treehouse serves no purpose beyond sheltering random stuff and anchoring one half of my clothesline.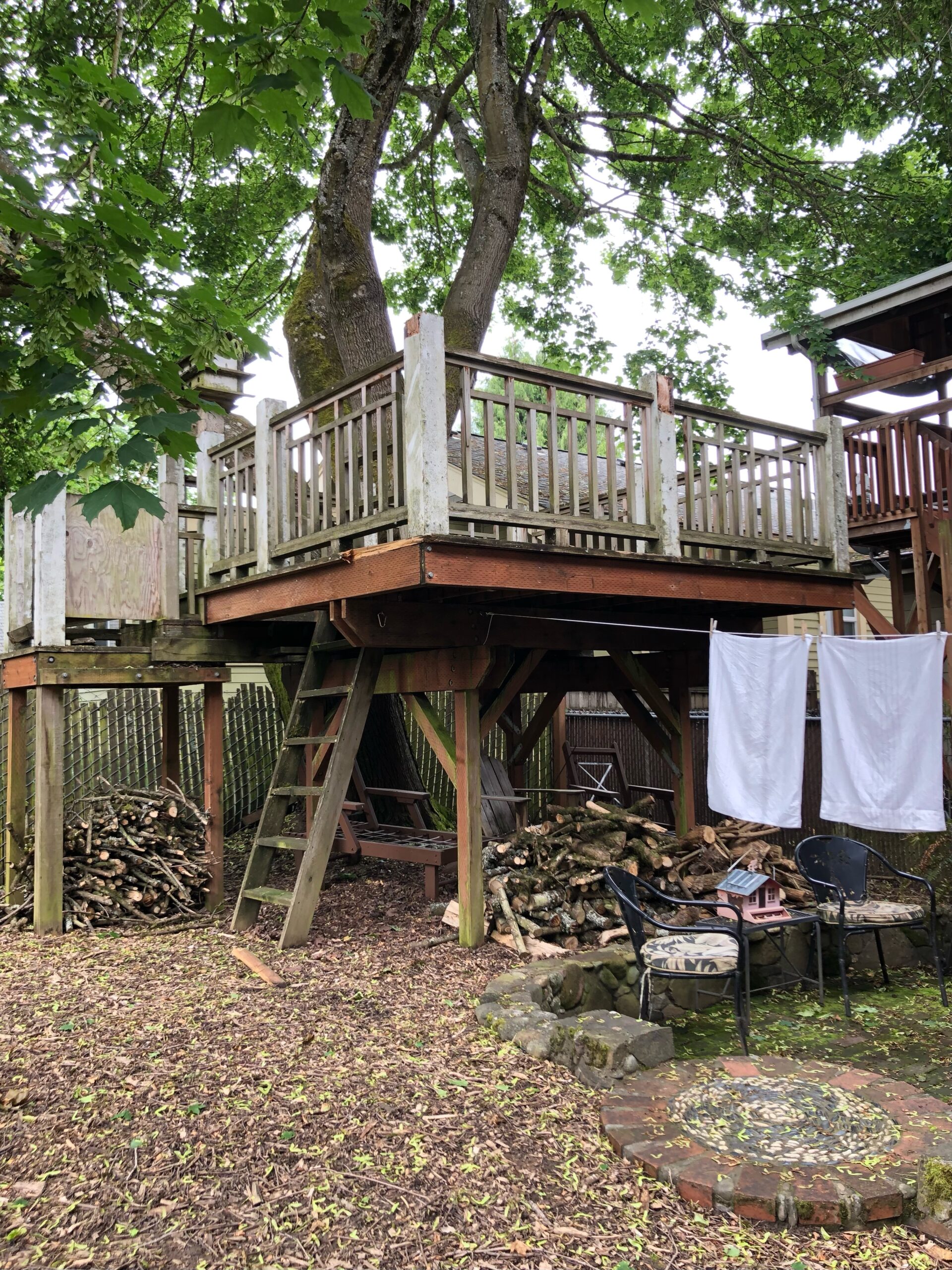 Luckily some of the wood was still in decent shape, especially the treated wood undercarriage pieces. I hoped to have enough of floorboard lengths to create an eight-foot square "platform" style deck. My goal was build one for under $100 since we already had so much wood.
This was magical thinking. We spent a bit over $400.
Here's what had to be bought new:
Two lengths of treated lumber.

Seven cedar boards.

A box of screws, bolts, metal support thingies, landscape fabric, deck tape, multiple sanding pads.

One urgent care visit for an infected splinter.
The old cedar boards were not initially impressive, but a decent number of them were able to be sanded down for reuse. My husband bought seven new cedar boards and we decided to lean into the board color difference and create a deliberate pattern which is:
New-old-old, new-old-old.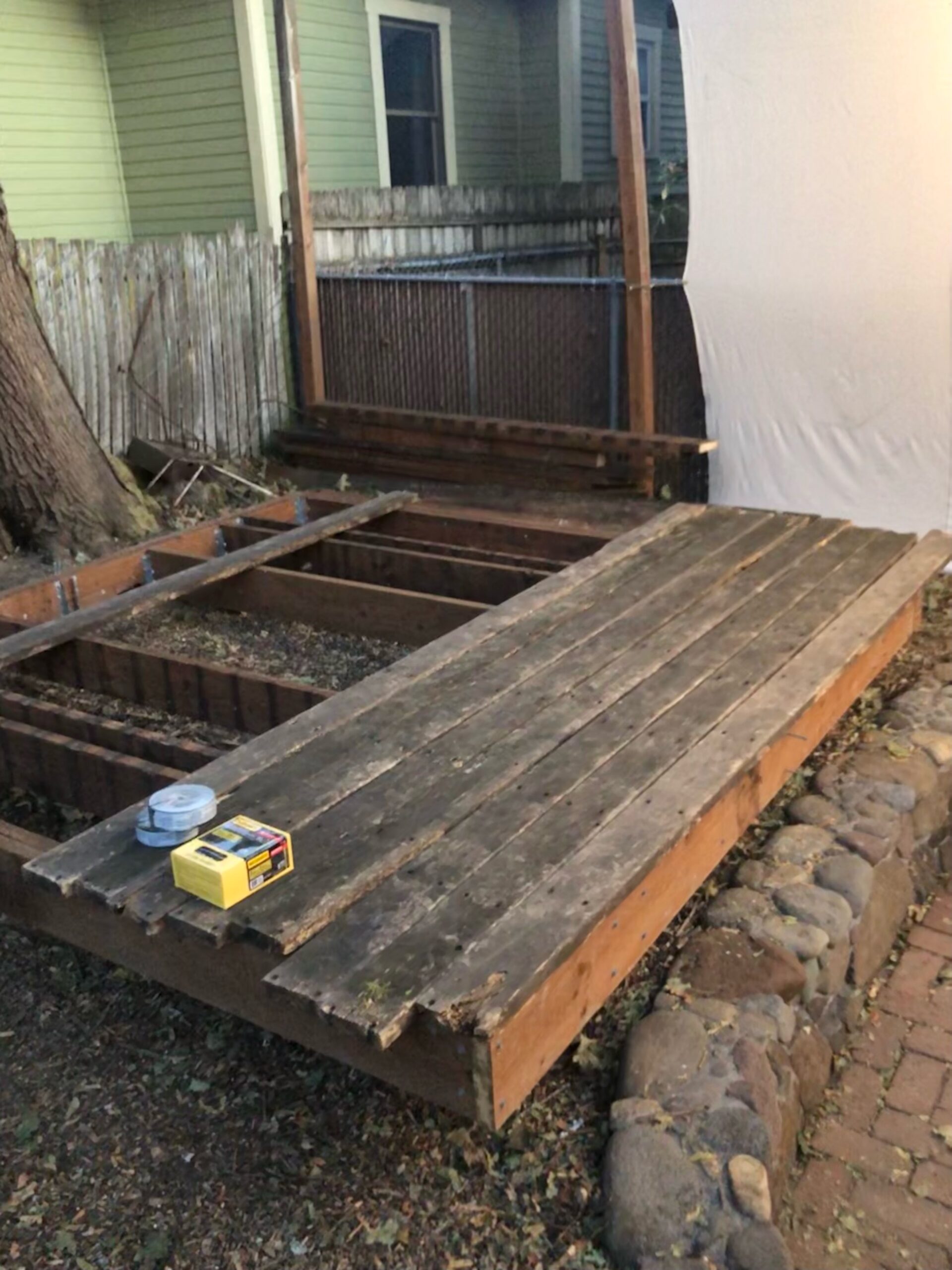 We finished the deck literally the day before Oregon's dark, wet and gloomy season, so we've yet to enjoy its outdoorsy pleasures. That's why my photos are less than stellar.
I guess I can categorize this project under "doing a favor for future Katy." Summer 2023 Katy, who hopefully garbage picks a cute table and enjoys hosting friends for tea under the maple tree.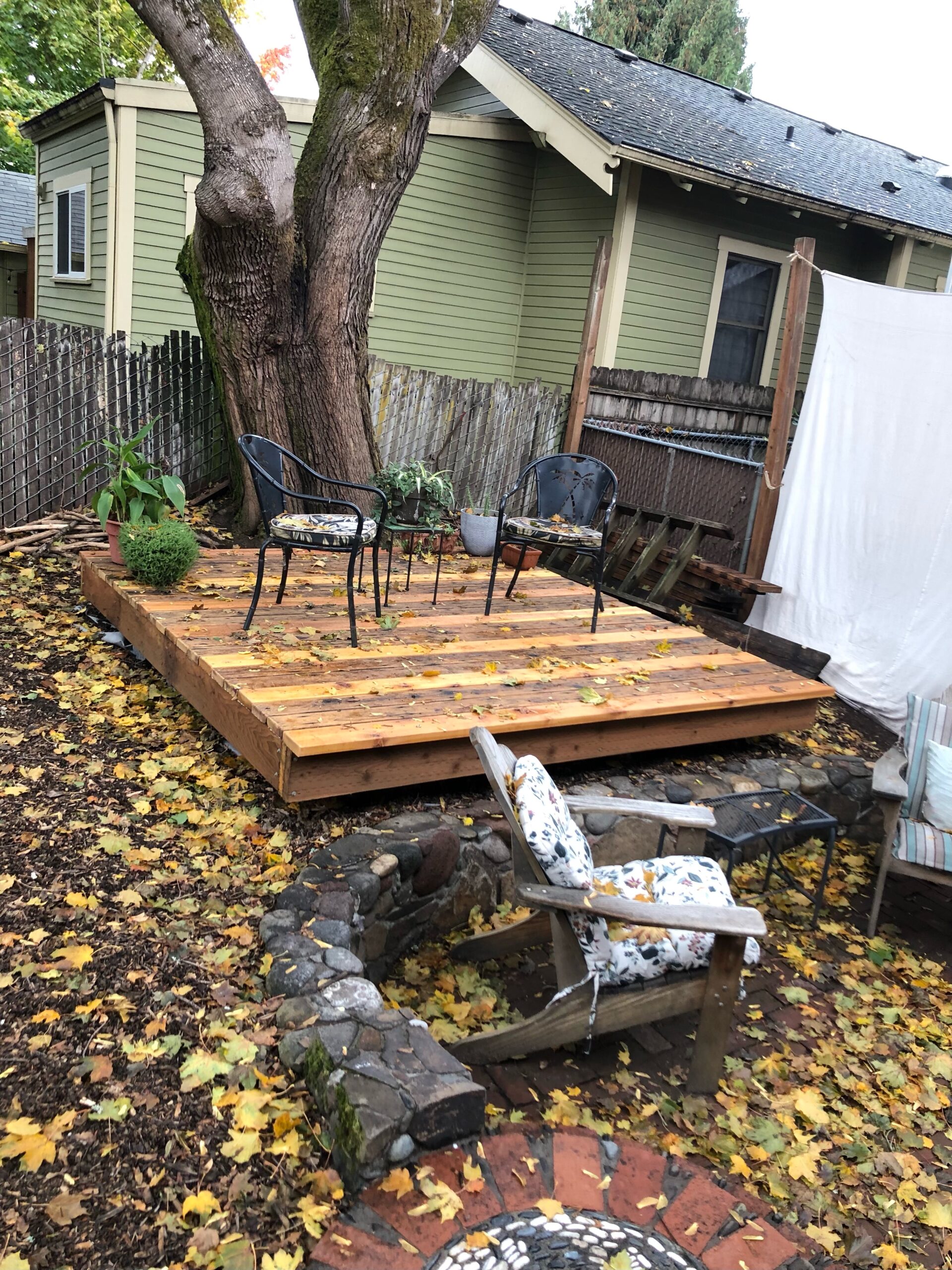 And for those who enjoy the big picture, here's the backyard as seen from above. The bottom right is our brick patio, which is currently under delightful layers of wet leaves.

Katy Wolk-Stanley    
"Use it up, wear it out, make it do or do without."